Silver, Yao and Baumann stress importance of national team game to basketball's global growth
Thursday saw the second and final day of the inaugural FIBA World Basketball Summit in the Chinese city of Xi'an, with the attention shifting to the importance of the national team game to grow the sport globally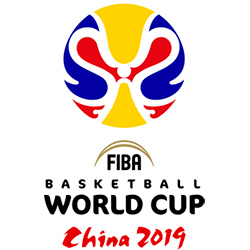 Thursday saw the second and final day of the inaugural FIBA World Basketball Summit in the Chinese city of Xi'an, with the attention shifting to the importance of the national team game to grow the sport globally.
Here are some of the highlights:
The day began with Patrick Baumann, FIBA Secretary General and International Olympic Committee (IOC) Member, Adam Silver, NBA Commissioner, and Yao Ming, Chinese Basketball Association (CBA) President, talking at length about the future opportunities of basketball.
Mr Baumann explained that when national teams play, the engagement is not limited purely to the existing basketball fans. Instead, it is a great opportunity of bringing new supporters to the sport.
Mr Silver expressed his belief that basketball is the fastest growing sport in the world and that a game of a country's national team creates a singular moment of unity like no other. Furthermore, he asserted that there will be no greater stage for national team players than the FIBA Basketball World Cup 2019. When asked his thoughts on potential future competition for the NBA coming from the CBA and/or other leagues, he indicated that he welcomed the competition and was in favor of more stakeholders growing and thriving - so long as it benefits the movement that is basketball's global growth.
Mr Ming stressed how in China - more than anywhere else - it is the mission of every athlete to bring glory to the national team jersey and to proudly represent the country, something he himself has done for years.