First six tickets to China 2019 World Cup off the board in September
The first qualifying slots in the FIBA Basketball World Cup 2019 were filled during the September window, with Czech Republic, Germany, Greece, Lithuania, Nigeria and Tunisia all booking their places for next summer's 32-team competition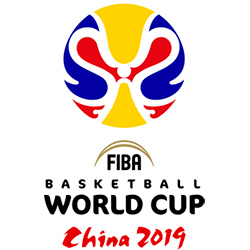 The first qualifying slots in the FIBA Basketball World Cup 2019 were filled during the September window, with Czech Republic, Germany, Greece, Lithuania, Nigeria and Tunisia all booking their places for next summer's 32-team competition.
The latest developments in the September window leave 8 of 12 qualification spots in Europe open for the remaining teams. All three slots are still available in Group I, while there are two each in Groups J and K and just one in Group L.
Although most of the newly qualified teams come from Europe, the first dominoes actually fell in Africa, as Nigeria and Tunisia booked their spots in Saturday.
The continent's basketball powerhouses both improved to 9-0 records in the window, snatching up the first pair of tickets to China and leaving three more for other African teams.
The tournament hosts China are the only qualified team in Asia, who are set to provide seven more countries to the Final Round. Seven more teams will arrive to the World Cup via the Americas Qualifiers.