SPORTANDO's Exclusive Interview with Micheal Eric
Sportando Turkey made an exclusive interview with Darussafaka's center Micheal Eric.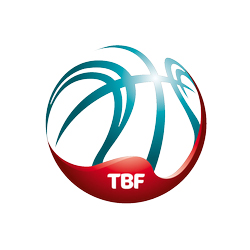 First of all, I want to start with your 7Days EuroCup Quarter Finals matchups vs Bayern Munich. This is one of the greatest EuroCup matchup of all time. In the first game, Bayern Munich had 23 points deficit but you came back and won the game thanks to the buzzer beater of Stanton Kidd. In the second game, Wilbekin scored 41 points and you reached to 7Days EuroCup finals. What do you want to say about your Bayern Munich games?
That serie was very very important for us. We did not start well at the beginning by the numbers but our goal was never quit. We have always been like that in all year. That shows our character. We are always together and and we don't give up to the last minute of the game.
You will face with Lokomotiv Kuban in EuroCup finals. They are unbeaten in EuroCup. Actually you did a great job against Devin Booker and Maik Zirbes in Bayern Munich games. Kuban has 2 physically big men: Frank Elegar and Brian Qvale. What are your first feelings about upcoming Lokomotiv Kuban games and Kuban's big men rotation?
Just focusing on what they do best and try to contain them. Obviously you can't stop everybody, you can't say ''I want to stop the big men. But if I contain them from averaging most what they average and hopefully we get defensive rebounds and play with more energy. It will be good match for both bigs. JaJuan Johnson is so athletic; he can guard any big man in our league and EuroCup. So if you can contain them, it will be good opportunity to play against those bigs.
You made 4 blocks in first half of second semi-final game. You just missed Timofey Mozgov's all time EuroCup semi-final single game record. He had 5 blocks in a semi-final game. Do you know that you just missed this record with just 1 block?
I didn't know. I was just playing hard. Maybe if I knew, i was gone for 2 more blocks. But I didn't. I was helping my teammates with weakside blocks. Their big men are physical and i was trying to guard them.

Last year you played in Spanish League ACB under the Bilbao jersey. It can be said that Spanish League is more based on high tempo while Turkish League is more based on physicality. Which style do you prefer? Which style fits you best?

Basketball is the best for me. I don't want to say one league is better etc. If you know game of the basketball, you can fit in any situation you put yourself. Last year my role was more trying to get most rebounds, most double-doubles etc. This year my role is whenever coach calls my number, if I play 5 minutes or if I play 20 minutes I just try help the team as much as ı can do. That's what a contender for a championship team does. You don't do whole things. You have to bring your pieces of strength into the game.

Actually you are just 29 years old but you are the oldest foreign player of young Darüşşafaka Basketbol's roster. What can you say about your mental role in the team and team's chemistry?

I have great relationship with everybody in the team. They can say that too. We are all from different culture, different background. I have great relationship with the guys. As long as my teammates respect me, I respect them. We have been doing great. Everyone has great friendship with eachothers. I hang out with my guys everywhere. So it is pretty good.
I don't know your contract situation but for the next season will you try your NBA chance or will you try to find more consistent role in EuroLeague?

Who knows? Right now, I'm focusing on EuroCup finals, then I will focus on rest of the Turkish League and in summer I will focus on next season.
I am asking on player base, who are the best 3 matchups did you ever face in Europe?
In my first year in Europe, I played in Brindisi, Italy. I matched with Shermadini from Cantu. For some reason, I couldn't stop him. Samardo Samuels is my friend, we played together. We couldn't focus but he was pretty good matchup. Shane Lawal was very athletic from Sassari in that time. Last year, I think Bojan Dubljevic from Valencia. He is still one of the most skilled big man I faced in Europe. He got me foul troubles. For this year, I can say a name after the season ends.
Your father was a goalkeeper. He was the assistant coach of Nigeria National Football Team in World Cup 1994. You said that you were playing football when you were young. So you have strong relationship with football. Do you watch football games regularly?

I'm big fan of statistics. I still catch up game stats, who won last game etc. I'm starting to get more interested in Turkish League. I'm a big fan of Premier League and La Liga. Arsenal is my favourite team. As of late, I caught up Turkish League, Fenerbahçe/Galatasaray/Beşiktaş. So it is funny. But I haven't watch full football game since I left US in the summer.

In your opinion, who is the best African football player ever?


Nwankwo Kanu was special for me. Also i can say Jay Jay Okocha, Amokachi, Samuel Eto'o, George Weah…
.
In Christmas holiday, everyone went a foreign country but you went to one of the most interesting places of Turkey: Cappadocia. You always go to Taksim to explore İstanbul more. And you have huge interests in foods. What do you want to say about Turkish culture and foods?

Turkish culture is amazing. I think it is something you have to try. A lot of people don't know those things because they don't try new things. I grew up in different societies, culture. I want to try Turkish foods, culture. I explored Asian side. I visited some historic places in Turkey that i read before. I love Turkish foods too.
There is a little conflict about your name. Is your name a regular MICHAEL or is it MICHEAL?
In Nigeria, we are a British colony. When I was born, my parents named me MICHEAL. My birth certificate and everything is like that. With technology, it became MICHAEL because computers made mistake and write my name as MICHAEL. My birth certificate is MICHEAL but my password is MICHAEL at the moment.

In your opinion who will be the champion in the NBA this season?

This year is really tough. A lot of teams are in change. There are a lot of injuries. I still have feeling that Golden State Warriors will make run for it. I'm very strong believer of Houston Rockets, what they are doing over there. It is amazing to watch them. So I think Houston Rockets might have a chance to win this year.