David Blatt on Darussafaka: We have built an exciting, ambitious, athletic and hungry team
David Blatt spoke with Sportando about this upcoming season: Our speed and athleticism are very good. So we will always try to play high tempo basketball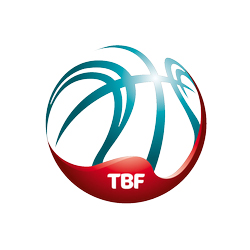 New season, new roster, new challenges. What are your goals for this season?
We built a new team. Exciting, ambitious, athletic, hungry team. For my perspective, much like last season, our approach and our desires will not change. We are going try to be best team that we can be. We will be competitive and we will be motivated to provide a good product for our organization, our fans. I hope that we can grow, develop and become best version of ourselves.
Last year you had a lot experienced Turkish players in your roster but this year, your Turkish players are young. What do you want to say about that differences?
I'm really happy about that. One of our main goals when we built to team is to find younger guys that are hungry to grow, develop. Start one point and finish higher poınt. I think we were able to find those type players both Turkish and foreign players.
You signed a lot of good players like Will Cummings, Howard Sant-Ross, James Bell, Michael Eric, Jajuan Johnson, Stanton Kidd. What are your thoughts about your new players?
In my opinion when you find a player that has potential, desire and hunger to be better. You have to give him an opportunity. You have to give them education and environment for becoming better player and help them to take next step in their career. Fortunately, I have been able to find that type of players many times in my career. I hope that we will have same situation this year. So I totally believe my guys.
Will you always try to play high tempo basketball this season?
We are built for that. Our speed and athleticism are very good. So we will always try to play high tempo basketball.
Your son Tamir played amazing in U20 European Championship and selected one of the BEST 5 PLAYERS of tournament. He signed with Hapoel Holon this summer. Holon was the leader of Israel League Regular Season. James Bell went to Darussafaka this summer from Holon. Darion Atkins to Strasbourg. It is very good place for a player to step up. Did you recommend anything to your son Tamir in transfer window?
Yes I did but he had a lot options and he made the decision to go there. I think the reason that he did that because Holon is playing in Europe this season, they will play in FIBA Champions League. Moreover Holon's coach Dan Shamir was my assistant in past and he was coaching Tamir in young national teams level. Tamir's career is developing very nice and I'm happy to see him taking these steps.
What do you want to say about Celtics/Cavaliers trade. It includes your former team Cavaliers and your former player Ante Zizic. What are your opinions about Zizic/Cavaliers relationship?
Actually that was an ironic trade. Teams sent one of their best players to each other. However, it was good trade for both sides. I wish best for them. I'm excited to see how that teams will play. Actually Kyrie took a very courage decision to ask to be traded. He wanted to be leader of his team and see how he can do as a leader. For Ante as a young player coming into the league first time, I think every situation is good for him. He is willing to work, he is willing to sacrifice, he is willing take time to develop. He will play in very good team this season.
In the middle of season, FIBA is planning to organize 2019 World Cup Qualifiers game. There are a lot of discussions about this decision. What do you want to say?
It is not good for players, fans, clubs, national teams. So we can say that it is not good for basketball. I think that rather than play game of ego and power, leaders should come together and try to find best possible solution for basketball.