Brad Greenberg returns to Eskisehir
The coach returns to the Turkish team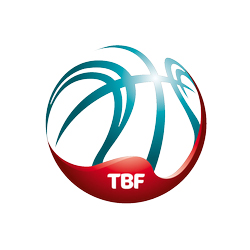 Brad Greenberg returned to Turkish team Eskisehir.
The American coach has started the season in Russia with Avtodor Saratov leaving the team late in November.
Greenberg has coached Eskisehir last season too.
This is what Greenberg wrote on Facebook:
Some out there may know this but back in late November I left Russia after about 4 months working with Avtodor Saratov of the VTB and Eurocup. Achieved a Eurobasket ranking of #31 in all Europe but that didn't matter as the club chose to go in a different direction with a different vision of how the game should be played. Unfortunately some contractual issues will have to be decided by FIBA's basketball arbitration tribunal An occupational hazard if you coach or play international basketball.After 2 months back home an opportunity presented itself to return to Turkey and Eskisehir Basket and I arrived in Turkey yesterday. Almost exactly 1 year from when I arrived in Turkey last season. I thoroughly enjoyed my time in Turkey with Eskisehir Basket last season and have high hopes for the future with the club and their most supportive managment.