Seven NBA players named to USA Men's World Cup Qualifying Team Training Camp
USA Basketball announced today 14 players who will vie for a roster spot with USA's September World Cup Qualifying Team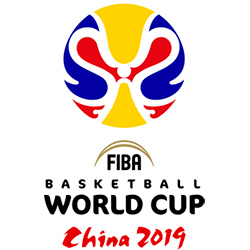 Featuring 10 players who played for NBA teams in 2017-18, and the return of two players boasting of previous World Cup Qualifying game experience, USA Basketball announced today 14 players who will vie for a roster spot with USA's September World Cup Qualifying Team.
The hopefuls will open training camp on Sept. 6 at UNLV's Mendenhall Center. The Las Vegas training camp will be used to determine the 12-man team for the USA's first competition window of FIBA World Cup Qualifying second-round games. The U.S. will square off against Uruguay on Sept. 14 (7 p.m. PDT) at UNLV's Cox Pavilion, then meet Panama on Sept. 17 in Panama City. The player selections were made by the USA Basketball Men's World Cup Qualifying Team Committee.
Returning to contend for a USA roster spot after previously playing with USA World Cup Qualifying Teams are guard Reggie Hearn (Grand Rapids Drive) and center Jameel Warney (Texas Legends). Hearn played with the USA's November 2017 and June 2018 World Cup Qualifying Teams, and while getting the starting nod in all four games, averaged 12.3 points a game. Warney played for U.S. in the November World Cup Qualifier and averaged 11.5 points and 8.0 rebounds a game. Both players were also part of the USA AmeriCup Team that finished 5-0 to claim gold in August 2017. Warney, who was selected the 2017 USA Basketball Male Athlete of the Year, earned AmeriCup MVP honors after posting 12.8 points and 8.6 rebounds per game, while Hearn contributed 10.0 points a game.
Rounding out the U.S. training camp roster are Bryce Alford (Oklahoma City Blue); Dwayne Bacon (Charlottw Hornets); V.J. Beachem (Free Agent); Jordan Crawford (New Orleans Pelicans); Henry Ellenson (Detroit Pistons); Isaiah Hicks (New York Knicks); Dakari Johnson (Free Agent); Frank Mason III (Sacramento Kings); Ben Moore (Fort Wayne Mad Ants); Chasson Randle (Capital City Go-Go); Travis Trice (Milwaukee Bucks); and Derrick White (San Antonio Spurs).
Former NBA head coach Jeff Van Gundy, who led the USA to a 5-0 record and the gold medal at the 2017 FIBA AmeriCup Championship and has led the USA to a 5-1 record in the first-round of the FIBA Americas World Cup Qualifying, returns as head coach of the USA Basketball Men's World Cup Qualifying Team. NBA G League Westchester Knicks head coach Mike Miller, and former Georgetown University coach John Thompson III, will serve as USA assistant coaches.