Pro A
23/10/2017, 10.45
Rumors
Limoges is not happy with AJ English, the sports director: We want the real English, not his cousin
English is averaging 6.2 points per game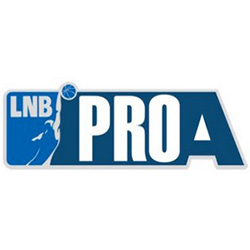 AJ English is not performing up to expectations in France with Limoges.
The American is averaging 6.2 points per game and shooting with 26.2% from the field.
The sports director of Limoges, Olivier Bourgain, hopes to have the real AJ English back.
"For the moment, he is a player of Limoges. He has a contract and his agents have not found a solution"
Bourgain told Le Populaire.
"We always want to have the best team possible. If he wakes up why not to keep him? But he has to wake up very, very quickly. For the moment he is not the player we have been told. We expect a lot of more" Bourgain added. "Which kind of player we are looking for? AJ English. But not his cousin. The real English. If someone kidnapped him, give him back to us. Today, his level makes me angry" Bourgain ended.