Pro A
08/01/2016, 17.27
Rumors
Limoges CSP in talks with Dusko Ivanovic for head coaching job
Ivanovic won the Euroleague title as assistant coach with Limoges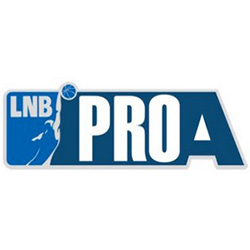 Limoges CSP is negotiating a contract with Dusko Ivanovic.
The French champions parted ways with Philippe Herve and are on the market looking for a new head coach.
Ivanovic has been assistant coach in Limoges back in 2000 winning the Korac Cup.
Last season Ivanovic coached Panathinaikos before being fired.
Dusko Ivanovic est en discussion avec le Limoges CSP.

— Matthieu Marot (@MatthieuMarot7) 8 Gennaio 2016