ProA: Limoges wins the French title
3-1 the final series vs Strasbourg, third consecutive defeat in the playoffs final for the regular season champions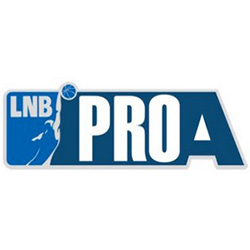 With the victory 82-75 of tonight in game-4 of the finals Limoges won again the French title after the success in 2014/15 season. 3-1 the series vs Strasbourg and title number 11 for the club.
The team of coach Collet, after the 30-4 record during the regular season, loses again the playoffs final like in 2013 and 2014 seasons.
For the winners 21 points and 4 assist of the MVP Jeter, 17 for Boungou Colo, 16+5 by Zerbo, 10+8 of Camara and 7 points for Gelabale.
For the visitors it was decisive the home defeat of game-1, top scorer of the last match Leloup with 17 points, 14 of Diot, 8 for Campbell and 7 of Traore.
CHAMPION DE FRANCE

— Limoges CSP (@limogescsp) 20 Giugno 2015