Pro A
23/07/2014, 13.02
Rumors
Nobel Boungou-colo says Ivanovic wanted him to join Panathinaikos
Nobel Boungou-colo decided to remain with Limoges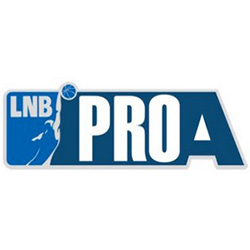 Nobel Boungou-colo will remain with Limoges after winning the French title averaging 15.1 points, 5.1 rebounds and 1.6 assists per game.
But the player said to
Le Populaire du Centre
that Dusko Ivanovic wanted him in Panathinaikos.
"An important coach (Dusko Ivanovic) wanted me to join Panathinaikos" said Boungou-colo. "But I am happy to remain with Limoges" added the player.