London City Royals will join BBL for 2018-2019 season
Official statement from BBL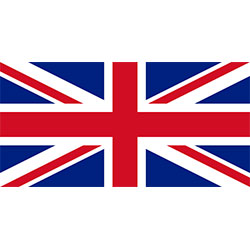 London City Royals will join the British Basketball League (BBL) for the forthcoming 2018-19 season, starting in September.
The new franchise will be based at the iconic Crystal Palace National Sports Centre in South London and will look to build upon the previous successes of former Palace-based teams. These include ex-BBL champions London Towers in the 1990's and Crystal Palace during the 70's and 80's.
With basketball established as the second most popular team sport amongst teenagers across England, it also has an ever-increasing number of active players and fans rapidly growing across London. The Royals intend to both serve and develop this new interest, while providing existing fans with a unique and exciting court side basketball experience – together with world class pre-game and half-time entertainment.
The Royals will also be championing an extensive grassroots community programme to encourage greater participation in basketball as the recreational sport of choice for both children and adults alike. A key focus for the new franchise will be to also provide accessible and highly coveted new opportunities for talented British players. They will be given a chance to pursue their quest to reach the highest levels of domestic professional basketball at home and in the nations capital.
The Royals are owned by ABC Basketball Limited with shareholders including Jon Sawyer, CEO of the leading consultancy firm, Icon Business Solutions and Nhamo Shire – the founder of the Community Basketball League, the leading grassroots league in London and the popular Midnight Madness Summer Basketball Tournament.
"We are delighted to be launching the London City Royals, the newest basketball franchise in London at the Crystal Palace Sports Centre," said Sawyer, who is the Chairman of the Royals.
"Crystal Palace has a wonderful history of hosting the best British basketball franchises including the London Towers and the legendary Crystal Palace teams.
"We are proud and honoured to bring professional basketball back to South London and capture the hearts and minds of a new audience through first class entertainment both on and off the court. We have set up the franchise with a view to establishing ourselves as a dominant force within British basketball and with a view to entering into European competitions in due course."
Shire, who is Head of Basketball Operations said: "I've been fortunate enough to be involved in the game for over 30 years at every level and been involved in some pretty amazing things during that time. So, I know first-hand about the power of our game to positively impact communities and bring people together through sport.
"Through the successes of the London School of Basketball at getting more people playing and our Community Basketball League in providing young people with accessible competitions, alongside Midnight Madness in highlighting our many talented players over the years, we've listened closely to the needs of the whole community.
"We understood the missing piece to our puzzle was to provide an accessible elite level outlet at the top end for players across London to aspire to and new fans to come and be a part of.
"I'm excited to be involved in a solution that is fully-committed to bringing all the elements together in establishing the very best basketball has to offer for fans, players and the London community-at-large and look forward to helping build a team London can be proud of both nationally and internationally in the years ahead."
Meanwhile, Andy Webb – Chief Operating Officer of the BBL, commented: "We are delighted to welcome the London City Royals to the BBL and are confident that with Jon (Sawyer) and Nhamo (Shire) leading the way, our newest franchise will have what it takes to be a success and meet expectations.
"It's exciting for us as a league in terms of visibility and profile to have another professional club based in the capital. In such an important and extensive market like London, we're thrilled to now have a franchise either side of the Thames.
"There will be some exciting derbies for the fans of the Royals with both Lions and Scorchers, while one of the biggest plus points will be the importance being placed on the club's community grassroots programme."