United Kingdom
21/08/2018, 20.17
Official
London Lions sign Kervin Bristol
Bristol moves to UK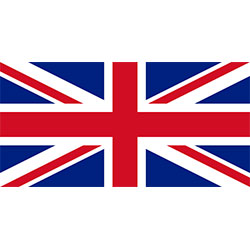 London Lions have captured 6'10" big man Kervin Bristol in a massive coup for the club following his season with Vytautas in Lithuania last year.
Bristol arrives in London with a huge amount of European experience. Following graduation from Fordham University in 2012, the 30 year old had his first taste of pro basketball in Turkey where he averaged 11 points, 13 rebounds and 3 blocks a game.
Stints in the top leagues of France, Ukraine, Russia, Poland and many more saw performances in Eurocup and Champions League. The defensive stopper led the VTB league in rebounding and set a single game record 19 rebounds, he then won the championship with Kataja in Finland in the 2016-17 season.
Lions' Coach and owner, Vince Macaulay was pleased with his acquisition, "Firstly Kervin is a very unselfish player and super team orientated, his demeanour is calm whilst setting up defensively to stop any opponent, he brings a great deal of big time experience to us and gives us a shot blocker that we've never had, he has an effective jump shot and cleans the glass with fervour and offensively loves the pick and roll."
Bristol himself is excited to be in London, "I enjoyed our visit earlier in the year, I spoke to some of the guys, Justin and Andre and really got a pleasant feel for the club, I know where Coach is headed and I want to help him get there."
Bristol joins returnee's Justin Robinson, Joe Ikhinmwin, Brandon Peel, Paul Guede as well as Jordan Spencer. Watch out for a player a day for the rest of this week, as we prepare hard for the season, fans will get to see the team for the first time at the Essex Classic at Brentwood Leisure Centre on the 8th and 9th of September, Book through leopardsbasketball.co.uk with promo code LIONS20 for 20% discount. The BBL season tips off at the Copper Box, on the 21st of September when the Glasgow Rocks are the visitors.