United Kingdom
17/08/2017, 17.30
Official
Brandon Norfleet inks with Plymouth Raiders
Norflett spent last season in Italy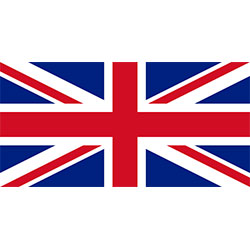 Plymouth Raiders is pleased to announce 6'5" shooting guard, Brandon Norfleet as the fourth pre-season signing.
Brandon had an impressive college career at Indiana University of Pennsylvania for the Crimson Hawks, averaging 22.8 points, 4.5 rebounds and 4.3 assists per game. Norfleet claimed the accolade of being named PSAC (Pennsylvania State Athletic Conference) West Player of the Year in his 2016 graduating year and was named on the NABC Division II All-America Team.
Following university, the 24-year-old from Virginia Beach, Virginia, then turned professional and spent his first Pro season with Imola in Italy's Seria A2. Norfleet joins the Plymouth Raiders from Italy making the move from Italy's second division to make his debut in the UK's premier flight.
Plymouth Raiders Head Coach Gavin Love said: "I'm very pleased to have secured Brandon Norfleet as our second import. This signing gives us an exciting and versatile backcourt with Brandon able to play both the Shooting Guard and Point Guard positions.
"I'm confident Brandon and Neil Watson will be an excellent pairing. Brandon played his rookie season Italy and now comes to Plymouth with some European experience and an excellent college career on his CV. I know he is motivated to play in the BBL and ready to show what he can do at this level."
Speaking of joining Raiders in the BBL Brandon said: "It feels great to be a Raider! I'm very excited to get to Plymouth and start this journey with the team. Coming off my rookie season I feel very confident in myself and I'm ready for a big year. I can't wait to meet all of the fans of the beautiful city of Plymouth."