NBA All-Star Chris Paul donates $2.5 million to Wake Forest Basketball
Former Wake Forest University superstar and hometown hero Chris Paul is donating $2.5 million to support Wake Forest Basketball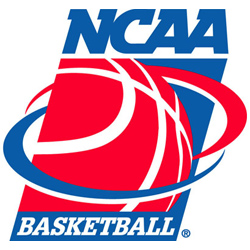 Former Wake Forest University superstar and hometown hero Chris Paul is donating $2.5 million to support Wake Forest Basketball.
The Houston Rockets point guard's latest donation to his alma mater – the largest ever by a former basketball student-athlete or any alumnus under the age of 35 – will ensure that future generations of Demon Deacons can succeed on and off the court.
Paul's leadership gift demonstrates significant progress in fundraising efforts to transform the men's and women's basketball clubhouses with expanded and enhanced locker rooms, nutrition resources and treatment areas. The new Chris Paul Locker Room for the men's team will be named in his honor.
"The locker room transformation project inspired me, because that's where players build relationships and create a unifying camaraderie that is the foundation of success on the court. Forming lifelong friendships with your teammates is one of the most rewarding aspects of sports," Paul said of his most recent gift to support the Wake Will Lead campaign.
Paul and Wake Forest Director of Athletics Ron Wellman teamed up to make the announcement at the Chris Paul Family Foundation Charity Golf Classic today in Winston-Salem before a crowd that included nearly two dozen former Wake Forest basketball student-athletes and coaches, including Ish Smith, James Johnson, Josh Howard and Dave Odom. Tournament proceeds will provide scholarships for underprivileged elementary and middle school youth to participate in area sports organizations, such as the CP3 Academy, First Tee, YMCA of Northwest North Carolina, Winston Salem Lacrosse and Twin City Soccer.