Sixers announce partnership with Beats by Dr.Dre
Official statement from the team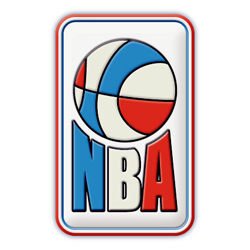 The Philadelphia 76ers announced today that Beats by Dr. Dre (Beats), the leading global premium headphone brand, will serve as an official partner of the team. The entities have agreed to a multi-year deal, terms of which were not disclosed.
"We are extremely excited to announce our partnership with Beats. The pairing of two iconic, global brands, in sports and audio, will enhance our fans' already dynamic in-game experience," Philadelphia 76ers Senior Vice President of Marketing Partnerships Chad Biggs said.
Last month, the National Basketball Association (NBA) and Beats announced a comprehensive marketing and merchandising partnership, making Beats the official headphone, wireless speaker and audio partner of the NBA. As part of its league deal, Beats plans to launch a line of NBA team-branded headphones.
Philadelphia 76ers guard-forward and 2018 Kia NBA Rookie of the Year Ben Simmons, who posted 12 triple-doubles in his debut season, serves as a brand ambassador for Beats, along with several other NBA stars. This past summer, he joined Beats in Melbourne, Australia to speak to and meet with young athlete students from his former high school. He was also one of the faces of the brand's collaboration with UNDEFEATED earlier this year and appeared in Beats' "Got No Strings" holiday campaign in 2016.
As an official partner of international NBA games in China and Europe, Beats provided Simmons with new product, which he gifted to his teammates ahead of the 76ers' participation in NBA China Games 2018. Click HERE to see photos of Simmons' exchange with his teammates inside the 76ers' locker room. Philadelphia will take on Dallas in a pair of preseason games on Oct. 5 and 8 in Shanghai and Shenzhen, respectively.
Debuting this week, in both Shanghai and Shenzhen, is a co-branded LED billboard featuring Simmons wearing Beats headphones. See images of the display HERE.
Beginning with the 2018-19 season, and as part of the partnership, Beats branding will appear throughout the 76ers' arena, including both within and above the player tunnel; the first time a 76ers' partner will have its brand showcased in the corridor from the locker room to the court.
Further, both partners will collaborate on a custom pregame playlist, which will include songs from Beats brand ambassadors within the music industry and selections by 76ers players, that will be heard throughout the arena prior to tipoff.
Additionally, Beats will be the official partner of 76ers pregame "lifestyle" content across Instagram, Twitter and Facebook. The Beats logo will be integrated into pregame player imagery seen on the popular social media platforms.
ABOUT BEATS:
Beats by Dr. Dre (Beats) is a leading audio brand founded in 2006 by Dr. Dre and Jimmy Iovine. Through its family of premium consumer headphones, earphones and speakers, Beats has introduced an entirely new generation to the possibilities of premium sound entertainment. The brand's continued success helps bring the energy, emotion and excitement of playback in the recording studio back to the listening experience for music lovers worldwide. Beats was acquired by Apple Inc. in July 2014.
ABOUT THE PHILADELPHIA 76ERS:
The Philadelphia 76ers are one of the most storied franchises in the National Basketball Association, having won three World Championships, earning nine trips to The Finals and making 48 playoff appearances over 69 seasons. The Philadelphia 76ers organization is a Harris Blitzer Sports & Entertainment property.