David Robinson on the Spurs: I'm very excited about this team, I think we're going to be very good
Robinson on TP to Charlotte: Tony still feels like he has some great minutes left to give and the Spurs are trusting the young talent that we have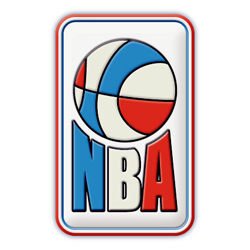 Q: What do you make of Tony Parker's move to the Charlotte Hornets?
DR: I think it was a mutual decision. Tony still feels like he has some great minutes left to give and the Spurs are trusting the young talent that we have. Obviously from the Spurs standpoint, Tony is a legend and we would love to keep him and we also want him to be happy and he feels like he's able to play.
Q: Is it a good opportunity for him to play for Michael Jordan's team?
DR: He's excited about it I think. That Charlotte team is an interesting team. They're trying to build something there which is a bit of a challenge but they're trying to add the right pieces so Tony will provide leadership and experience.
Q: What's your take on the Kawhi Leonard trade to the Raptors?
DR: I'm very happy with what we got. I'm very happy with DeMar [DeRozan]. I think he's a super talented young guy who's ready to step up to the next level. Very disappointed that we lost Kawhi. He's a once in a generation kind of talent, he's amazing. He's grown into one of the best players in the league and there's no way to really replace him but we made the most of a tough situation and I'm very excited about this year because we still have great pieces.
Q: What are your thoughts on LeBron's move to Los Angeles?
DR: Yes – wow. Los Angeles has been such a young team and has been struggling in the last few years but you add an instant star into the mix like LeBron and who knows what that's going to produce. They could be very very good but personally I don't think they will be championship level. I think the Warriors are going to be very tough to beat. I think the Rockets and the Spurs, the teams that have a little bit more maturity and experience are going to be in a better position.
Q: What do you think about Marco Belinelli coming back to the Spurs? Can he imitate what Manu Ginobili did for the Spurs?
DR: That would be fantastic if he could imitate what Manu Ginobili did for the Spurs! I think that's a tall order. Manu Ginobili is a potential future Hall of Famer guy. Marco is fantastic. He knows our system, he knows Pop. Marco was very consistent in doing what Pop asked him to do and obviously he brings a whole other level of experience back to the Spurs. So he's a guy that will fit in right away and he will do some good things for us. I like Marco a lot. I like the way he approaches the game and I like his maturity so Marco is a great addition for us.
Q: What do you think the Spurs have to do to become a solid playoff team rather than a fringe playoff team?
DR: I still think we're better than a fringe playoff team. We're a very competitive team still. LaMarcus Aldridge had probably his best year last year and is really continuing to grow. I think DeMar [DeRozan] I s a very talented young guy who is really trying to break into the elite level. He's already an All-Star but here's an opportunity for him to become a legend. I'm excited for him in that respect and there's a great surrounding cast. Dejounte Murray is more experienced and he brings some talent and consistency to the table. Patty Mills is a fantastic player. We have good pieces, we have a very good team, a mature and experienced team so the sky's really the limit this year. It depends on how guys are going to be willing to work together. I am excited about this team, I think we're going to be very good.
Q: Can you give a word on the Golden State Warriors?
DR: The Warriors are fantastic. They built their team the right way. They've proven that they're the deepest team, they play defence, they're the best scoring team. If someone beats them this year, it's going to take a pretty strong effort. The Rockets had a chance last year, they were close and they're going to be better this year. They're going to be more mature, they're going to be motivated. They're adding Carmelo Anthony, they're going to be better. So they're going to be in a position, who knows with the Celtics if they're healthy where they are. Those guys are talented as well. I just think there's going to be a challenge to them this year and as usual staying healthy is going to be key because if they don't keep their best players on the floor it's going to be a challenge. The great thing is you guys that still play the games, you never know. They are certainly the clear favourites right now.
Q: What are your thoughts on the Eastern Conference?
DR: The Eastern conference, there's no secret - they've really struggled to produce high quality teams in the East. For LeBron to go to the finals eight years in a row, that's ridiculous. That's unheard of. It speaks well to LeBron but it also speaks poorly to the challenges that have presented themselves in the East. Looking at the Celtics, they've proven themselves to be a really talented young team and they're a team to be reckoned with. Who else in the East? I don't really know at this point it's hard to say. No one is distinguishing themselves. Toronto takes Kawhi if he's healthy maybe they're right there in that mix, they could be good but you've got to consider there's chemistry challenges there as well. You put together a whole new team and then consider yourselves one of the best teams in the league – that's going to be tough. Past that there's a lot of question marks.
Q: Now that Tony [Parker] has gone will it be difficult to keep the culture of the Spurs alive?
DR: It's a huge challenge to keep the culture alive. When Tim Duncan left, it was like a vacuum sucking the wind out of the locker room. It's so hard to replace the guys who have set a tone for such a long time. The other guys are trying to step up. Kawhi tried to step up, LaMarcus tried to step up. It's tough to replace those guys and now you talk about the three guys in the history of the Spurs with the most games, the most play-off games together in the history of the NBA, is it going to be a challenge to replace them? Yes. Can we? No question, I definitely think that the guys we have left have been around enough to know what it means to be a Spur, they know what it means to be a champion and I think that they will fight. I think it's possible but it's going to be a big challenge.
Q: What are you doing now? What is the lifestyle of an NBA legend now?
DR: I'm very fortunate, I have three boys who are becoming men now. Two of them have just recently graduated from college and live in New York city. One of them is a senior in college at Duke University. So I'm still getting them off into the world, still working with them and training them and that's wonderful. I have a business which is investment, private equity, it's called Admiral Capital and we've had a good degree of success over the last ten years in the real estate area and we build schools in San Antonio. We've built 20 new schools in San Antonio in the last five years and we will build 12 more in the next five. So we're very excited about the opportunity of sending lower income kids and high risk kids to college.