Enes Kanter: East is like AAU teams, and the West is like, the league
Kanter on LeBron: I would do anything to take his focus away, distract him. People ask me, "Does it work?" No it does not work. But I'm trying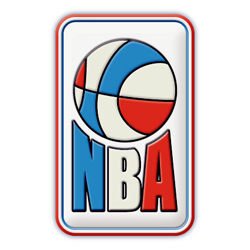 Enes Kanter release a long interview to Royce Young of ESPN.
The big man will play one more season with the Knicks after he decided to opt in of his contract late in June.
LeBron James. With LeBron, it was weird because when I was with the Thunder I remember watching games, highlights when the Cavs were blowing out the Knicks at MSG. And then they started playing the "bottle flip" game. I was like, "This is disrespectful, man ... this is messed up."
And then it was the first game I was with the Knicks and then he came and before the game he said we should've drafted Dennis Smith Jr. And not just me, but most of our guys felt like it was disrespectful to Frank [Ntilikina] and we actually sat down with Frank and talked to him and said, "Hey you gotta step up for yourself, man."
Then I was in the game and they were pushing each other and I'm like, "This is a 19-year-old kid against a 260-pound dude. This is not fair." So I get in there and we were face-to-face and we trash-talked a little bit. After the game I called him "queen" or "princess" or whatever.
But I would do anything to take his focus away, distract him. People ask me, "Does it work?" No it does not work. But I'm trying.
Warriors. I've got no problem. They didn't do anything illegal. You look back in the day with what happened with Chris Paul, the league didn't let him go to the Lakers. Now, I feel like they've kind of ruined the league a little bit because most people say, "Oh, Golden State is going to win anyway, so I'm not going to watch the games anymore." But the ratings are pretty good, though. Still, the fans are wondering what's going on.
Ruined the league. East and West, look at the East. East is like AAU teams, and the West is like, the league.
Bucks. The night before I went to my friend's house, I ate dinner and I was coming back to my house in an Uber and I was so bored. So I posted the deer emoji, and five minutes later I deleted it. On purpose.
So everybody was talking about it. I was like, "This is going viral, this is crazy." You gotta mess with the media a little. Because I know I was not going to go to the Milwaukee Bucks. It's the Milwaukee Bucks. Unless they give you good, good money, then go, but you don't leave New York for Milwaukee.