NBA unveils 2018-19 game schedules
The team average is 13.3 back-to-backs this season, down 31 percent since the 2014-15 season (19.3 per team)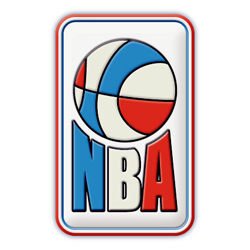 The NBA today released its complete game schedule and broadcast schedules for ABC, TNT, ESPN, NBA TV and ESPN Radio for the 2018-19 regular season. The league's 73rd regular season will tip off on Tuesday, Oct. 16, 2018, and conclude on Wednesday, April 10, 2019.
As part of the 2018-19 schedule, the number of times when teams play games on back-to-back days will be an all-time low for the fourth consecutive season. The team average is 13.3 back-to-backs this season, down 31 percent since the 2014-15 season (19.3 per team). For the second season in a row, no team is scheduled to play a stretch with four games in five days. In addition, instances when teams play five games in seven days (0.7 per team) has been reduced by 42 percent from last season (1.2 per team) and 77 percent from the 2016-17 season (3.0 per team).
Also in 2018-19, the NBA will again label its schedule by week to enhance the ability of fans to follow the 1,230-game regular season. Starting with Week 1 and ending with Week 26, the weekly structure will help reinforce awareness of upcoming games and communicate key storylines. Each week will run Monday through Sunday.
The NBA previously announced its national television schedule for Week 1 of the 2018-19 regular season as well as its lineup of five Christmas Day games on ESPN networks and three Martin Luther King Jr. Day games on TNT. (Click here for those schedules.) The season will begin on Oct. 16 with a doubleheader on TNT featuring the Philadelphia 76ers visiting the Boston Celtics (8 p.m. ET) and the defending NBA Champion Golden State Warriors hosting the Oklahoma City Thunder (10:30 p.m. ET).

Per ESPN: Leonard will play in San Antonio on Jan. 3 for the first time since orchestrating a trade from the Spurs this offseason.
DeRozan, who was upset over how the Raptors handled the trade, will be back in Toronto on Feb. 22.
The first game in the new iteration of the Celtics-Lakers rivalry is scheduled for Feb. 7 in Boston. The Celtics then travel to Los Angeles to play James and the Lakers on March.
James' first game in Cleveland as a member of the Lakers will be on Nov. 21.