Basketball Without Borders graduates Embiid and Siakam to lead 81 boys and girls at 16th Africa camp
Official statement from FIBA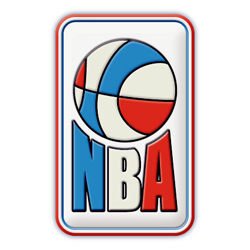 The NBA, FIBA and Basketball South Africa (BSA) on Monday announced the top 56 boys and 25 girls ages 17 and under who will participate in the 16th edition of Basketball without Borders (BWB) Africa.
BWB, the NBA and FIBA's global basketball development and community outreach program, will be held from August 1-4 at the American International School of Johannesburg, with Nike, Econet and Kwesé Sports serving as official partners.
The campers will be put through their paces by BWB Africa graduates Joel Embiid (Philadelphia 76ers; Cameroon; BWB Africa 2011) and Pascal Siakam (Toronto Raptors; Cameroon; BWB Africa 2012) as well as by fellow current NBA and FIBA players Al-Farouq Aminu (Portland Trail Blazers; Nigeria), Harrison Barnes (Dallas Mavericks; USA), Bismack Biyombo (Charlotte Hornets; Dem. Rep. of Congo), John Collins (Atlanta Hawks; USA), Luol Deng (Los Angeles Lakers; Great Britain/South Sudan), Cheick Diallo (New Orleans Pelicans; Mali), Evan Fournier (Orlando Magic; France/Algeria), Danilo Gallinari (Los Angeles Clippers; Italy), Rudy Gay (San Antonio Spurs; USA), Serge Ibaka (Toronto Raptors; Congo/Spain), Timote Luwawu-Cabarrot (Oklahoma City Thunder; Dem. Rep. of Congo/France), Ian Mahinmi (Washington Wizards; Benin/France), JaVale McGee (Los Angeles Lakers; USA), Khris Middleton (Milwaukee Bucks; USA), Dennis Smith Jr (Dallas Mavericks; USA), Hassan Whiteside (Miami Heat; USA) and Marvin Williams (Charlotte Hornets; USA).
NBA head coach J.B. Bickerstaff (Memphis Grizzlies) together with current NBA assistant coaches Bill Bayno (Indiana Pacers), Harold Ellis (New York Knicks), Adrian Griffin (Raptors), Mark Hughes (Clippers), B.J. Johnson (Houston Rockets), Patrick Mutombo (Raptors) and David Vanterpool (Trail Blazers) will serve as the camp's coaches. Raptors President Masai Ujiri (Nigeria) and Lakers General Manager Rob Pelinka will be the camp directors. Patrick Hunt, President of the World Association of Basketball Coaches (WABC), will be among the FIBA personnel participating in the camp.
Players and coaches will lead the campers through a variety of activities on and off the court, including movement efficiency, positional skill development, shooting and skills competitions, 5-on-5 games, and daily life skills seminars focusing on health, leadership and communication. One boy and one girl will be named BWB Africa 2018 MVPs at the conclusion of the four-day camp.
Nike, a BWB global partner since 2002, will outfit the campers and coaches with Nike apparel and footwear.
BWB Africa 2018 will be followed by the NBA Africa Game 2018, taking place on Saturday, August 4, at 17:00 Central African Time (GMT +2) at Sun Arena at Time Square in Pretoria, South Africa.
The game returns to South Africa for third time and, in honor of the centenary of Nelson Mandela, will be played in support of the Nelson Mandela Foundation. For more information about the NBA Africa Game 2018, fans can register at NBA.com/AfricaGame, visit NBA.com/Africa and follow the NBA on Facebook (NBA Africa) and Twitter (@NBA_Africa).
Follow Basketball Without Borders by using the hashtag #BWBAfrica on Facebook, Twitter and Instagram.
###
Executive Quotes
Zoran Radovic, FIBA National Federations & Sport Director, said: "We're very pleased to once again team up with the NBA in bringing Basketball Without Borders to Africa. This is our 16th time on the continent and the 13th time the camp is taking place in Johannesburg. It is not only testament to the passion there is for our sport in South Africa but also the result of outstanding work by NBA Africa and Basketball South Africa to have the best possible initiatives for players to maximize their potential."
Amadou Gallo Fall, NBA Vice President and Managing Director for Africa: "We are thrilled to be hosting our 16th Basketball Without Borders Africa camp in partnership with FIBA in Johannesburg. We have two of 10 former BWB Africa campers who have been drafted into the NBA with us this year, Joel Embiid and Pascal Siakam. They will be representing Team Africa in our NBA Africa Game on August 4 and I'm sure a lot of our young participants will look forward to engaging with and learning from them throughout the week. The 2018 camp will once again provide young African boys and girls with a platform to acquire basketball fundamental and life skills that will help them succeed on and off the court."
###
About Basketball Without Borders (BWB)
BWB, the NBA and FIBA's global basketball development and community outreach program, has reached more than 3,200 participants from 127 countries and territories since 2001, with more than 55 former campers drafted into the NBA or signed as free agents. A record 24 former BWB campers were on opening-night rosters for the 2017-18 NBA season.
The NBA and FIBA have staged 54 BWB camps in 34 cities across 27 countries on six continents. More than 260 current and former NBA, WNBA and FIBA players have joined more than 200 NBA team personnel from all 30 NBA teams to support BWB across the world.
The first-ever Basketball Without Borders camp took place in Europe in July 2001. Vlade Divac (Serbia) and Toni Kukoc (Croatia), together with former teammates from the Yugoslav national team, reunited to work with 50 children from Bosnia and Herzegovina, Croatia, the Former Yugoslav Republic of Macedonia (MKD), Slovenia and Serbia and Montenegro at La Ghirada in Treviso, Italy.
Click here to find out more.