Karl-Anthony Towns: It is all about the title. The NBA championship lasts forever
Karl-Anthony Towns was the special guest of the Nba Crossover in Milan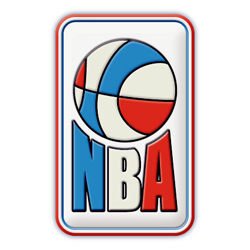 Karl-Anthony Towns was the special guest of the Nba Crossover in Milan.
Talking with the media, the first overall pick of the 2015 Nba Draft says he was proud and happy to attend the big event: "Nba Crossover gives the opportunity to show off the fans how amazing and powerful basketball is. In this event basketball really comes together with technology, music and different cultures. I am traveling all over the Italy: Florence, Rome and now Milan. Here, basketball is dope! How do i feel to represent the entire organization? I'm motivated. I've never been in Italy for my all life and getting the chance to see kids enthusiastic makes me feel better than ever. It's been an amazing experience and I'm glad for it: they are happy to see me, I'm more happy to see them! Thanks to their support i know that what I'm doing is in the right direction. It's always about giving back, not for myself. For them!".
About his rest: "The way I worked out this season is the way i worked out my entire life. When do I get back to workout on my skills? Season just ends. Now I must take a long breathe, re-energize myself, take vacation with my family and see my little nephew growing up: I'm enjoying my life. I get back to my job later: when I'm fully re-energize. I've always been like that: staying healthy and playing every single game in Regular Season: it's a kind of secret of my success.".
The big man of Minnesota feels upset about the Vince Legarza' retiring: "Vince Legarza? I don't want to know where I would be without him. He was my assistant coach, my trainer and my best friend in Minnesota. Since the day one we forged an unbreakable friendship. It's hard to get it over. You can immagine the pain I felt when I heard the new. It's still hurting.".
And about next year: "My teammates? I can't wait to get started. We played a good season this year and we achieved the PlayOffs. About next season we want to go deeper in the playoffs and get finally a chance to win the championship. It's all about the title, not the individual statistics. There's always gonna be a new generation coming after us that gonna beat my records. Title lasts forever. Where do I see myself in the next years? In a position to win the ring, nothing counts more."

Niccolò Scavuzzo