LeBron James says greater challenge in bringing Warriors down is matching their basketball IQ
"In order to win, you've got to have talent, but you've got to be very cerebral too," James said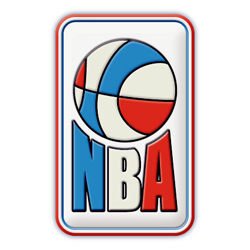 LeBron James said that to beat the Warriors the key is to match their collective basketball IQ.
Per ESPN
, "Now everyone is trying to figure that out," James said of the task of beating the Warriors. "How do you put together a group of talent but also a group of minds to be able to compete with Golden State, to be able to compete for a championship?"
"In order to win, you've got to have talent, but you've got to be very cerebral too,"
James said.
"Listen, we're all NBA players. Everybody knows how to put the ball in the hoop. But who can think throughout the course of the game?
"This is so challenging for me to sit up here and say, because people who really don't know the game don't really know what I'm talking about. They just think that you go out, and, 'Oh, LeBron, you're bigger and faster and stronger than everybody, you should drive every single time and you should dunk every single play and you should never get tired, never.' Like it's a video game and you went on the options and you turned down fatigue all the way to zero and injuries all the way down to zero. So we come back here and we get the minds and we build a championship team."
Of Wade and Bosh, whom he teamed with in 2010, James revealed, "I knew their minds," before they wore the same NBA uniform.
Of Kyrie Irving, whom he teamed with in 2014, James said his goal was he "wanted to try to build his mind up to fast-track his mind."
If he meant for his statements to be a reflection of what his current Cavs team is lacking, James would only hint at it, rather than state it outright.
"We have a lot of talent, as well," James said. "We've been in a position where we could win two out of these three games. So what do we have to do? Do we have to make more shots? Is it we have to have our minds into it a little bit more?"