NBA
01/06/2018, 11.27
Video
Lue furious for reversal of a pivotal call in the closing minute of regulation: LeBron was robbed
Tyronn Lue says LeBron James was 'robbed' after charge call reversed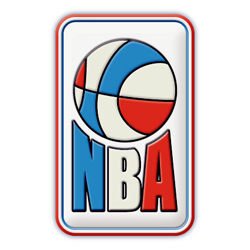 Cleveland Cavaliers head coach Tyronn Lue clearly said that LeBron James was robbed after the charge call was reversed with 36 seconds to play in the final quarter and the Cavs up by two.

Per ESPN, WIth Cleveland leading 104-102 and approximately 40 seconds remaining in the fourth quarter, Warriors forward Kevin Durant drove to the basket against the Cavaliers' Jeff Green. As Durant, driving left, turned the corner on Green, he met LeBron James in the lane, where the two superstars collided.
"I read that play just as well as I've read any play in my career, maybe in my life," said James. "I [had] seen the play happening. I knew I was outside the charge line, and I knew I took the hit."
Official Ken Mauer, the game's crew chief, initially whistled Durant for a charge, with possession returning to Cleveland with 36.4 seconds remaining and a two-point lead. The referee crew elected to review the play, an option afforded to them by the NBA rulebook, to examine whether James was situated fully outside the restricted area.
"The reason for the trigger is that we had doubt as to whether or not James was in the restricted area," Mauer said following the game.
"LeBron was clearly 4 feet outside the restricted area," Cavs coach Tyronn Lue said. "So it doesn't make sense to go review something if -- the review is if he's on the line or if he's close to the charge circle, that's the review. He wasn't close."

"We were told they were reviewing if I had my feet outside the line," James said. "And when I knew that, I was like, 'OK, that's going to be our ball.' I knew I was outside the charge line, so that's what the communication was to us. We were over on the sideline, drawing up a play, you know, to try to execute, try to go up a couple possessions.
"To do what he did tonight and come out robbed, it's just not right," Lue said.