Stephen Curry: This is a special moment
Curry: The next round is going to be LeBron James, somebody I can match up with. Somebody who is going to match up with me and just bring the best out of me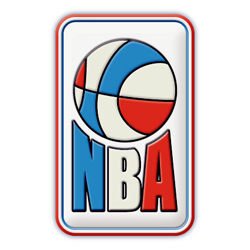 Stephen Curry exploded once again in the third quarter to score 14 of his 27 points.
After the game Curry talked about the Western Conference Finals against the Rockets.
Per ESPN, Curry couldn't quite explain why he loves the third quarters.
"I don't know. I mean, obviously I've been playing well in the third quarter this series. It's a point where, like I always say, it's a full 48-minute game," he said. "You have to have endurance, you've got to have resiliency, you've got to have confidence in yourself, no matter how the game's going up until that point, that you can turn it around. It's been great to come out of the locker room kind of focused, locked in, made some shots, get some stops, and just have fun. Obviously, thankfully tonight with the way the first half went, it was like clockwork, so it was good."
"This is a special moment," Curry said. "We talked about it leaving this building after Game 5, this was a part of our story that we hadn't been through before. Our backs against the wall, not having home-court advantage, needing to win two games to keep ourselves alive. This is a true testament to how hard it is to get to the Finals, how hard it is to have a chance to play for a championship."
"Like this series, Trevor Ariza, P.J. Tucker, James [Harden], [Chris Paul], they brought the best out of me," he told ESPN. "They made me dig down deep as a player to figure this s--- out. That's what you want. It might not be against the quote on quote the best player to ever play or the best player in the league all the time. But it's just cool that every opportunity you step on the floor in the playoffs, the farther you go, somebody is going to challenge you. So, the next round is going to be LeBron James, somebody I can match up with. Somebody who is going to match up with me and just bring the best out of me. Just like I'll probably bring the best out of him and we'll see what happens."