NBA
23/04/2018, 08.55
Video
Manu Ginobili scores 16 points in Game 4 vs. Warriors, ten points came in final six minutes
Messina: There is a little part of that that moves me to be there with Manu in these playoff games. Really, that's something that pushes you to try to be the best possible helper for him and the team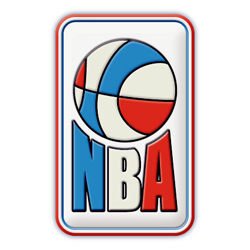 Manu Ginobili scored 16 points in Game 4 of the NBA Playoffs against the Warriors.
10 of his 16 points came in the final six minutes of fourth quarter leading the Spurs to the win.
Per ESPN
, Manu Ginobili has now done that twice, and has earned win No. 132, giving him and Tony Parker the most playoff wins together of any teammates in NBA history.
"Of course, the feeling of the last quarter was great because we were all doing good," Ginobili said after scoring 16 points on 5-of-10 shooting to help San Antonio defeat the Warriors 103-90 and force Game 5 on Tuesday in Oakland, California.
"We were all fired up, and we saw we were in a great situation to get that win when we needed it," Ginobili said. "Now, we have a few hours to feel good about this win, and tomorrow, we'll start thinking about Game 5."
"I cannot lie to you," said Messina, who filled in for Gregg Popovich for the second consecutive game as the Spurs coach grieves the death of his wife Erin. "Even if it's awful, because nobody would like to be in this situation for obvious reasons. At the same time, there is a little part of that that moves me to be there with Manu in these playoff games. Really, that's something that pushes you to try to be the best possible helper for him and the team, and don't mess up anything; just help him to have a great game."
Ten of Ginobili's points came in the final six minutes of the fourth quarter, with the Spurs trying to hold off a surging Warriors squad.