Are The Warriors Ready To Dominate Once Again?
Will this be their time of year once again?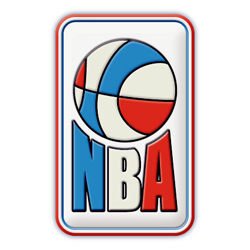 "Warrior Parade"
by (
CC BY-NC 2.0
)
Now that the NBA Playoffs are approaching, the mentality of many NBA teams is about to change. Teams will be snapping out of their mid-season lulls and gearing up to win a championship. One of those teams that will be ready to flip the switch en route to a championship will be the Golden State Warriors, who have seemed uninterested this season but will look to refocus for the postseason. Will this be their time of year once again?
Embed from Getty Images
If you listen to the things that the Warriors are saying heading into the home stretch of the regular season, you would think that they are mentally preparing for the playoffs. Klay Thompson has mentioned on multiple occasions his desire to see the Warriors
win every game left
on their schedule in the regular season. While this is unlikely, that kind of mentality is exactly what teams need to emulate in the postseason, making this a good sign.
Elsewhere on the Warriors roster, there are plenty of other players who possess the same killer instinct that Thompson showed with his comments. Draymond Green is one of the most fiery players in the NBA, who everyone knows will bring his A game come playoff time. The same can be said about Kevin Durant, who will be looking to cement his status as the best player in the NBA right now. Combined with their recent history, if there is a team in the NBA looking likely to run through the playoffs, it is the Warriors.
Although it can be argued that there are reasons to avoid backing the Warriors in the playoffs with an
NBA Playoffs free bet from Oddschecker
, like Ladbrokes' bet £10 get £30 in free bets offer. A lack of depth is chief among the list of things that can derail the Warriors when the playoffs roll around. The production from players in key reserve roles like Andre Iguodala and Shaun Livingston have decreased over the course of this season, which could greatly hinder the team's ability to knock off the Rockets in a potential Western Conference Finals showdown.
Also impacting the Warriors are injuries to reserves, like the ankle injury affecting
Jordan Bell
. The NBA Playoffs are too much of a grind to be able to afford injuries, so it will be essential for the rest of the Warriors roster to avoid getting hurt as the regular season winds down. If they can do that, and Iguodala and Livingston pick up their respective games, the Warriors should have a chance to win another title.