Jason Kidd, Steve Nash among 13 finalists for Basketball Hall of Fame Class of 2018
Official statement from Hall of Fame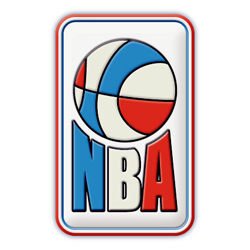 The Naismith Memorial Basketball Hall of Fame announced today, at NBA All-Star Weekend, eight phenomenal players, three standout coaches, one exceptional referee, and one record-setting team as finalists from the North American and Women's committees to be considered for election in 2018.

* Bernstein, Burke named recipients of Curt Gowdy Award

This year's list includes six first-time finalists: two-time NBA Champion Ray Allen, two-time NCAA Champion Grant Hill, 10-time NBA All-Star Jason Kidd, two-time NBA MVP Steve Nash, three-time Olympic gold medalist Katie Smith and four-time WNBA Champion Tina Thompson.

Previous finalists included again this year for consideration are four-time NBA All-Star Maurice Cheeks, the only coach in NCAA history to be named Conference Coach of the Year in four different conferences Charles "Lefty" Driesell, 28-year NBA referee Hugh Evans, two-time NCAA National Championship Coach of Baylor Kim Mulkey, two-time NBA Champion coach Rudy Tomjanovich, five-time NBA All-Star Chris Webber and 10-time AAU National Champions Wayland Baptist University.

"To be named a Finalist for the Basketball Hall of Fame is an incredible distinction and we are proud to honor those who have made a tremendous impact on the game over the years," said Jerry Colangelo, Chairman of the Naismith Memorial Basketball Hall of Fame. "The Honors Committee now has the challenging task of selecting this year's Enshrinees, which we look forward to announcing at the NCAA Final Four in San Antonio."
Announced in December, two distinct modifications have been made to the election process. Most notably, potential honorees are eligible on the ballot for Hall of Fame enshrinement after three full seasons of retirement, starting with the Class of 2018. The second reform to Hall of Fame eligibility requires coaches to have coached for 25 years and reached the minimum age of 60. This will allow the Honors Committee to evaluate a larger body of work for those coaches nominated. This change will take effect in 2020, allowing a grace period for coaches who are nearing Hall of Fame eligibility based on previous standards.

The complete list of nine finalists from the North American Screening Committee includes: players Ray Allen, Maurice Cheeks, Grant Hill, Jason Kidd, Steve Nash and Chris Webber; coaches Charles "Lefty" Driesell and Rudy Tomjanovich; and referee Hugh Evans. The four finalists from the Women's Screening Committee includes: players Katie Smith and Tina Thompson, coach Kim Mulkey, and Wayland Baptist University as a team.

The Class of 2018 will be announced on Saturday, March 31 at a press conference in San Antonio prior to the NCAA Men's Final Four. Enshrinees from the Direct Elect Committees are also recognized at the NCAA Men's Final Four and include Early African-American Pioneers, International, Contributors and Veterans. A finalist needs 18 of 24 votes from the Honors Committee for election into the Naismith Memorial Basketball Hall of Fame. The Class of 2018 will be enshrined during festivities in Springfield, Massachusetts, the birthplace of basketball, September 6-8, 2018. Tickets for the various Naismith Memorial Basketball Hall of Fame Class of 2018 Enshrinement events are on sale at www.hoophall.com.

North American Committee Finalists:

RAY ALLEN [Player] – Allen is a two-time NBA Champion, winning rings with the Boston Celtics (2008) and Miami Heat (2013). During his 18-year NBA career, Allen was selected as an All-Star 10 times (2000-2002, 2004-2009, 2011). He remains the NBA career leader in three-point field goals made (2,973) and is ranked sixth on the all-time free throw percentage list (.894). As a UConn Husky from 1993-1996, Allen was selected to the First Team All-Big East twice (1995,1996) and was a unanimous First Team All-American in 1996. On the international stage, Allen was named the USA Basketball Male Athlete of the Year in 1995 and won an Olympic gold medal in 2000. He was awarded the NBA Sportsmanship award in 2003 and has continued his charitable work into retirement.

MAURICE CHEEKS [Player] – Since 1978, Cheeks has been involved with the NBA as either a player or a coach. He is a four-time NBA All-Star (1983, 1986-1988), a four-time NBA All-Defensive team selection (1983-86), and a member of the 1983 NBA Champion Philadelphia 76ers. After a 15-year professional playing career, Cheeks retired fifth on the NBA career list for both assists (7,392) and steals (2,310). A native of Chicago, Cheeks played collegiately as West Texas State College (1974-1978), where he was a two-time All-Conference player. Cheeks is currently an assistant coach for the Oklahoma City Thunder.

CHARLES "LEFTY' DRIESELL [Coach] – A native of Norfolk, Virginia and graduate of Duke University, Driesell is the only coach in NCAA history to win 100 games at four different schools and just one of 11 coaches to lead four schools to the NCAA Tournament. He is the only coach in NCAA history to be named Conference Coach of the Year in four different conferences and is known at the inventor of the "Midnight Madness" concept. Driesell currently ranks 12th among Division I coaches in all-time victories with an overall coaching record of 786-394 (.666). His teams have appeared in 21 postseason tournaments (13 NCAA, 8 NIT). Driesell received the NCAA Award of Valor in 1974 after saving children from a house fire and was inducted in the College Basketball Hall of Fame in 2007.

HUGH EVANS [Referee] – Evans, a native of Squire, West Virginia, was a dual sport athlete who played baseball in the San Francisco Giant's system before serving as an NBA Official for 28 consecutive years. From 1972-2001, he officiated nearly 2,000 regular season games, 170 NBA Playoff games, 35 NBA Finals games and four NBA All-Star games. His officiating career also included the Rucker Park Summer Pro League and serving as the NBA Assistant Supervisor of Officials (2001-03). Evans has been inducted into the New York City Basketball Hall of Fame and the Hall of Fame of his alma mater, North Carolina A&T.

GRANT HILL [Player] – Hill, a 19-year NBA veteran, is a seven-time NBA All-Star (1995-1998, 2000, 2001, 2005) and the 1995 NBA Co-Rookie of the Year. He was selected to the All-NBA First Team in 1997 and the All-NBA Second Team four times (1996, 1998-2000). As a student-athlete at Duke, Hill was a member of two NCAA national championship teams (1991, 1992). He was named to the NCAA All-Tournament Team twice (1992, 1994) and earned the distinctions of NABC Defensive Player of the Year (1993), ACC Player of the Year (1994), and unanimous First Team All-America (1994). In 2005, he was named one of ESPN's 50 Top College Players of All Time. With USA Basketball, he won a gold medal in the 1996 Olympic Games. Hill is a three-time recipient of the NBA's Sportsmanship Award (2005, 2008, 2010) and a 2012 recipient of the Basketball Hall of Fame's Mannie Jackson Human Spirit Award for his philanthropic efforts.

JASON KIDD [Player] – Kidd, a native of the San Francisco Bay Area, is a 10-time NBA All-Star (1996, 1998, 2000-2004, 2007, 2008, 2010), the 1995 NBA Co-Rookie of the Year and an NBA Champion with the Dallas Mavericks (2011). In his 18-year NBA career, he earned All-NBA First Team honors five times (1999-2002, 2004) and was named to the NBA All-Defensive First Team four times (1999, 2001, 2002, 2006). Kidd ranks second on the NBA all-time steals list (2,684) and the all-time assists list (12,091). At the University of California (1992-1994), Kidd was named Pac-10 Player of the Year and a consensus First-Team All American in 1994. As a high school athlete at St. Joseph Notre Dame in Alameda, Kidd was named California's Mr. Basketball twice (1991, 1992) and the Naismith Prep Player of the Year (1992). Internationally, Kidd has won two Olympic gold medals (2000, 2008) and the title of USA Basketball Male Athlete of the Year (2007).

STEVE NASH [Player] – Born in South Africa and raised in Canada, Nash played in the NBA for 19 years, earning MVP honors twice (2005, 2006). An eight-time NBA All-Star (2002-2003, 2005-2008, 2010, 2012), Nash is also a three-time All-NBA First Team member (2005-2007). After leading the NBA in Assists Per Game for five seasons (2005-2007, 2010, 2011), he is ranked third in all-time assists. Nash holds the NBA record for highest career free throw percentage (.904) and had four seasons in which he compiled a shooting percentage at or above 50% for field goals, 40% for three-pointers, and 90% for free throws during the entire NBA regular season, the most of any player in the history of the league. Nash attended Santa Clara (1992-1996) where he was named West Coast Conference Player of the Year twice (1995, 1996).

RUDY TOMJANOVICH [Coach] – Tomjanovich, a native of Hamtramck, Michigan, spent 34 consecutive seasons with the Houston Rockets organization as a player (1970-1982), assistant coach (1983-1992) and head coach (1992-2003). He was named The Sporting News NBA Coach of the Year in 1993. He is the only person in NBA history to score 10,000 career points as a player and win 500 career games with two championships as a coach. Tomjanovich led the Rockets to NBA Championships in 1994 and 1995 and is one of three coaches to win an NBA championship and an Olympic Gold Medal. He led USA Basketball to a gold medal in the 2000 Olympics in Sydney, Australia and has compiled an overall coaching record of 527-416 (.559).

CHRIS WEBBER [Player] - Webber is a five-time NBA All-Star (1997, 2000-2003) and the 1994 NBA Rookie of the Year. He earned All-NBA First Team honors in 2001 and All-NBA Second Team three times (1999, 2002, 2003). He led the NBA in rebounds per game during the 1998-1999 season and averaged more than 20 points per game for nine consecutive seasons (1994-2003). As a member of the "Fab Five," Webber led University of Michigan to Final Four appearances in 1992 and 1993 and was a Unanimous First Team All-America selection in 1993. As a high school standout at Detroit Country Day School, he was named the McDonald's All-American Game MVP, Michigan's Mr. Basketball, and the Naismith Prep Player of the Year in 1991.

Women's Committee Finalists:

KIM MULKEY [Coach] – Mulkey has led the Baylor Bear to two NCAA National Championships (2005, 2012). She ranks third all-time among head coaches in win percentage. In 2012, Mulkey was named the Consensus National College Coach of the Year earning the Naismith Coach of the Year, Associated Press College Basketball Coach of the Year, WBCA National Coach of the Year and USBWA National Coach of the Year. As the head coach of Baylor since 2000, she has guided her team to16 NCAA Tournament appearances including 12 Sweet Sixteens, eight Elite Eights and three Final Four appearances. Her Baylor squad has also won eight Big 12 regular season championships (2005, 2011-2017) and eight Big 12 Tournament championships (2005, 2009, 2011-2016), earning her Big 12 Coach of the Year honors five times (2005, 2011- 2013, 2015). Mulkey is the first person to win a national championship as a player, assistant coach and head coach.

KATIE SMITH [Player] - Smith is a WNBA Finals MVP (2008) and two-time WNBA Champion with the Detroit Shock (2006, 2008). A native of Ohio, Smith played for the Ohio State University (1992-1996) where she was named Big Ten Player of the Year (1996). In 2001, she was the first female Buckeye athlete to have her number retired. With the ABL's Columbus Quest, Smith was a two-time ABL All-Star (1997, 1998) and two-time ABL Champion (1997, 1998). In the Women's National Basketball Association, Smith was selected as a WNBA All-Star seven times (2000-2003, 2005, 2006, 2009), and was named to the WNBA's Top 20 at 20 in 2016. Smith is the all-time leading scorer in women's professional basketball, having scored over 7,000 points in both her ABL and WNBA career. As a member of USA Basketball, Smith earned FIBA World Championship gold in 1998 and 2002, as well as Olympic gold in 2000, 2004 and 2008. Smith is currently the head coach of the New York Liberty.

TINA THOMPSON [Player] - Thompson is a four-time WNBA Champion with the Houston Comets (1997- 2000) and a nine-time WNBA All-Star (1999-2003, 2006, 2007, 2009, 2013). She was the first player selected in 1997 WNBA draft and earned All-WNBA First Team honors three times (1997, 1998, 2004). In commemoration of the league's 20-year history in 2016, Thompson was named to the list of Top 20 players. A native of Los Angeles, she played for University of Southern California (1993-1997) and attended high school and college with Class of 2015 Hall of Famer Lisa Leslie. On the international stage, Thompson won a Russian National League Championship and EuroLeague Championship in 2007, as well as a Romanian National League Championship in 2010. As a member of USA Basketball, she earned Olympic gold medals in 2004 and 2008.

WAYLAND BAPTIST UNIVERSITY [Team] - Long before women's college basketball became an NCAA sport in 1982, the Wayland Baptist University women's basketball team won 131 consecutive games from 1953-58 and 10 AAU National Championships overall (1954, 1955, 1956, 1957, 1959, 1961, 1970, 1971, 1974, 1975). Coached by Hall of Fame Bunn Award winner Harley Redin, their rosters included exceptional players such as three-time AAU All-American Patsy Neal, two-time FIBA World Championships gold medalist Katherine Washington, co-captain of the 1980 United States Olympic team Jill Rankin, and AAU national tournament MVP Lometa Odom. Coach Redin and team sponsor Claude Hucherson, as well as five players have been enshrined in the Women's Basketball Hall of Fame. The team as a whole was recognized as Trailblazers of the Game in 2013.