NBA
09/02/2018, 10.51
Video
Warriors' Green picks up 14th technical foul of the season: I don't know what to do at this point
With the accumulation of technical fouls, Green has been fined a total of $153,000 for the season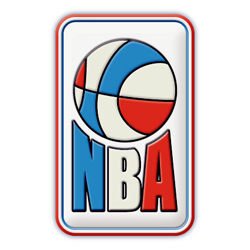 Despite Warriors GM Bob Myers' words before the game, Draymond Green picked up his 14th technical foul of the season in win against the Mavericks.
After the game Green had a rant in the press conference room. Before the game the NBA announced a $50k fine for the forward for directing inappropriate and offensive language toward a game official during Tuesday's 125-105 loss to the Thunder.
Per ESPN
, Green laid the ball in over Mavericks backup point guard Yogi Ferrell and his momentum found him under the basket.
The ball came down and ricocheted off of Green's left shoulder, darting out of bounds. Referee Tre Maddox immediately issued the Warriors a delay-of-game warning
. A shocked Green stood near half court with his arms stretched out, explaining to the official that the ball just hit his shoulder.
And then before turning away to get back on defense, Green waved him off. That's when Maddox hit him with the T.
"Yeah, I don't know what to do at this point," he said. "It really don't matter what I agree with. I don't have no power in this situation. Yeah, I don't know what to do at this point. It is what it is."
"When you lay the ball in and you're standing right under the rim, it's probably going to hit you,"
Green said in an extended postgame rant. "
It's just like physics. My body is a solid. Nothing is just going to [go] through me. It's not a video game. It may work like that in '[NBA] 2K' where like the ball may just like slide through my body, but not in real life. So it's probably going to hit me and when it hits me, gravity or whatever it is -- I'm not a scientist, but you get where I'm getting at. It's probably going to go another way. That's just how life works."
"Maybe I should have missed the layup like I missed the rest of them and then it wouldn't have hit me and then I wouldn't have gotten a delay of game and then I wouldn't have been told I threw an air punch and that's why I got a tech,"
Green continued.
"So yeah, I don't know. I'll try to miss more layups. I missed a bunch of those tonight. So, it worked. I didn't get another tech. That's the goal. Miss more layups, don't let the ball hit me and then don't throw air punches, which I'm still trying to find where the air punch was."
"The tooth thing is definitely something I can't control. I had to pay $500 dollars to get it fixed too," he said. "Like, my insurance didn't cover $500 dollars of it. That's pretty upsetting. I got fined $50,000 for getting hit in it. That's pretty upsetting. So, it cost me $50,500 for getting hit in the tooth. That's great. It's amazing. That's an expensive tooth. I could have just got a fake one for less than that."
With the accumulation of technical fouls, Green has been fined a total of $153,000 for the season