Captains LeBron James and Stephen Curry fill out rosters for All-Star Game
LeBron James reunites with Kyrie Irving, picks Kevin Durant in NBA All-Star draft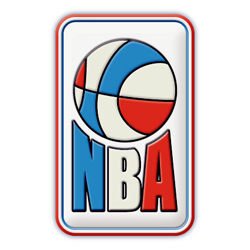 Team LeBron:
LaMarcus Aldridge, Bradley Beal, DeMarcus Cousins, Anthony Davis, Kevin Durant, Kyrie Irving, Kevin Love, Victor Oladipo, Kristaps Porzingis, John Wall, Russell Westbrook.
Team Stephen:
Giannis Antetokounmpo, Jimmy Butler, DeMar DeRozan, Joel Embiid, Draymond Green, James Harden, Al Horford, Damian Lillard, Kyle Lowry, Klay Thompson, Karl-Anthony Towns
The NBA today revealed the team rosters for the 2018 NBA All-Star Game, as selected by All-Star captains LeBron James of the Cleveland Cavaliers and Stephen Curry of the Golden State Warriors in the inaugural NBA All-Star Draft.


James drafted DeMarcus Cousins (New Orleans Pelicans), Anthony Davis (New Orleans), Kevin Durant (Golden State) and Kyrie Irving (Boston Celtics) to join him in the starting lineup. To complete Team LeBron, James selected LaMarcus Aldridge (San Antonio Spurs), Bradley Beal (Washington Wizards), Kevin Love (Cleveland), Victor Oladipo (Indiana Pacers), Kristaps Porzingis (New York Knicks), John Wall (Washington) and Russell Westbrook (Oklahoma City Thunder) as reserves.




Curry will start on Team Stephen alongside Giannis Antetokounmpo (Milwaukee Bucks), DeMar DeRozan (Toronto Raptors), Joel Embiid (Philadelphia 76ers) and James Harden (Houston Rockets). For reserves, Curry chose Jimmy Butler (Minnesota Timberwolves), Draymond Green (Golden State), Al Horford (Boston), Damian Lillard (Portland Trail Blazers), Kyle Lowry (Toronto), Klay Thompson (Golden State) and Karl-Anthony Towns (Minnesota).


The 67th NBA All-Star Game will take place on Sunday, Feb. 18 (8 p.m. ET) at Staples Center in Los Angeles, airing on TNT and ESPN Radio. The game will reach fans in more than 200 countries and territories in more than 40 languages.