LeBron James, Steph Curry Lead In 2nd Return Of All-Star Votes
The Cleveland Cavaliers' LeBron James and the Golden State Warriors' Stephen Curry have taken the lead in their respective conferences in the second fan returns of NBA All-Star Voting 2018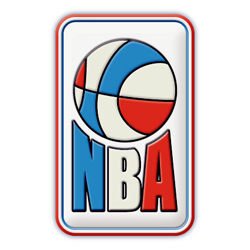 The Cleveland Cavaliers' LeBron James and the Golden State Warriors' Stephen Curry have taken the lead in their respective conferences in the second fan returns of NBA All-Star Voting 2018 presented by Verizon.
Fans account for 50 percent of the vote to determine the 10 starters for the 67th NBA All-Star Game, which will take place on Sunday, Feb. 18 at Staples Center in Los Angeles (8 p.m. ET/5 p.m. PT, TNT). All current NBA players and a panel of basketball media account for 25 percent each, with every participant completing one full ballot featuring two guards and three frontcourt players from each conference. Voting for fans, players and media will conclude on Monday, Jan. 15 at 11:59 p.m. ET.
In the second fan returns, James totaled 1,622,838 votes to pass the Milwaukee Bucks' Giannis Antetokounmpo (1,480,954) as the top vote-getter in the Eastern Conference and overall. James and Antetokounmpo are followed in the East frontcourt by the Philadelphia 76ers' Joel Embiid (784,287) and the New York Knicks' Kristaps Porzingis (640,928).
The Boston Celtics' Kyrie Irving continues to lead all East guards, ranking third in the conference and overall with 1,370,643 votes. The Toronto Raptors' DeMar DeRozan (537,168) is still second among East guards, while Philadelphia's Ben Simmons (397,942) has edged ahead of the Indiana Pacers' Victor Oladipo (385,448) for third place.
In the Western Conference, Curry (1,369,658) has passed teammate Kevin Durant (1,326,059) to become the leading vote-getter. Curry, the Houston Rockets' James Harden (978,540) and the Oklahoma City Thunder's Russell Westbrook (791,332) continue to be the top three guards in the West.
Durant maintains the top spot in the West frontcourt. The New Orleans Pelicans' Anthony Davis (664,687) remains in second place, while Golden State's Draymond Green (616,730) has moved ahead of New Orleans' DeMarcus Cousins (587,835) for third place.
Under a new All-Star Game format that replaces the traditional matchup between conferences, two captains will choose the rosters from the pool of players voted as starters and reserves. The captains will be the All-Star starter from each conference who receives the most fan votes in his conference.
The All-Star Game starters will be announced live on TNT on Thursday, Jan. 18 during TNT NBA Tip-Off presented by Autotrader at 6 p.m. ET. The network will unveil the reserves, as selected by NBA head coaches, on Tuesday, Jan. 23 during TNT NBA Tip-Off at 7 p.m. ET. The team rosters will be revealed on Thursday, Jan. 25 in a special one-hour edition of TNT NBA Tip-Off at 7 p.m. ET.
NBA ALL-STAR VOTING 2018 PRESENTED BY VERIZON: SECOND FAN RETURNS
Eastern Conference
Frontcourt
LeBron James (CLE) 1,622,838
Giannis Antetokounmpo (MIL) 1,480,954
Joel Embiid (PHI) 784,287
Kristaps Porzingis (NYK) 640,928
Kevin Love (CLE) 458,157
Al Horford (BOS) 229,906
Jayson Tatum (BOS) 213,499
Enes Kanter (NYK) 159,010
Andre Drummond (DET) 139,226
Dwight Howard (CHA) 111,768
Guards
Kyrie Irving (BOS) 1,370,643
DeMar DeRozan (TOR) 537,168
Ben Simmons (PHI) 397,942
Victor Oladipo (IND) 385,448
Dwyane Wade (CLE) 353,273
John Wall (WAS) 328,215
Isaiah Thomas (CLE) 252,552
Kyle Lowry (TOR) 176,590
9. Bradley Beal (WAS) 151,765
Jaylen Brown (BOS) 103,622
Western Conference
Frontcourt
Kevin Durant (GSW) 1,326,059
Anthony Davis (NOP) 664,687
Draymond Green (GSW) 616,730
DeMarcus Cousins (NOP) 587,835
Paul George (OKC) 547,582
Kawhi Leonard (SAS) 446,133
Carmelo Anthony (OKC) 378,718
Kyle Kuzma (LAL) 325,903
Karl-Anthony Towns (MIN) 320,884
LaMarcus Aldridge (SAS) 315,918
Guards
Stephen Curry (GSW) 1,369,658
James Harden (HOU) 978,540
3. Russell Westbrook (OKC) 791,332
Klay Thompson (GSW) 686,825
Manu Ginobili (SAS) 657,827
Chris Paul (HOU) 331,522
Lonzo Ball (LAL) 294,197
Damian Lillard (POR) 266,519
Jimmy Butler (MIN) 173,245
Devin Booker (PHO) 162,970
After all votes are tallied, players will be ranked in each conference by position (guard and frontcourt) within each of the three voting groups – fan votes, player votes and media votes. Each player's score will be calculated by averaging his weighted rank from the fan votes, the player votes and the media votes. The five players (two guards and three frontcourt players) with the best score in each conference will be named NBA All-Star Game starters. Fan voting will serve as the tiebreaker for players in a position group with the same score.