NBA Unveils Schedule For 2017-18 KIA Tip-Off
The first four days of the season (Oct. 17-20) will feature 14 different teams playing eight national television games as part of Kia NBA Tip-Off 2017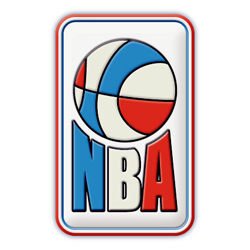 The first four days of the season (Oct. 17-20) will feature 14 different teams playing eight national television games as part of Kia NBA Tip-Off 2017, with TNT and ESPN airing two doubleheaders each.
The league's 72nd season will begin on Tuesday, Oct. 17 with a TNT doubleheader that includes the defending NBA Champion Golden State Warriors receiving their championship rings before hosting the Houston Rockets in nine-time NBA All-Star Chris Paul's first game with Houston (10:30 p.m. ET). In the opening game, 2017 All-Star Gordon Hayward will make his debut with the Boston Celtics as they visit the Cleveland Cavaliers in a rematch of the 2017 Eastern Conference Finals (8 p.m. ET). This is TNT's 22nd straight season with a doubleheader on opening night, marking Turner Sports' 34th consecutive year of NBA coverage.
ESPN, set for its 16th successive year of NBA coverage, will present a doubleheader on Wednesday, Oct. 18, beginning with the last two No. 1 overall picks in the NBA Draft presented by State Farm – Ben Simmons (2016) and Markelle Fultz (2017) – making their regular-season debuts for the Philadelphia 76ers on the road against the Washington Wizards (7 p.m. ET). In the second game, three-time All-Star Jimmy Butler will debut for the Minnesota Timberwolves at the San Antonio Spurs (9:30 p.m. ET).
TNT's doubleheader on Thursday, Oct. 19 will showcase another All-Star's debut with a new team as four-time All-Star Paul George and the Oklahoma City Thunder welcome the New York Knicks (8 p.m. ET). The LA Clippers and Los Angeles Lakers will meet in the second game (10:30 p.m. ET).
Kia NBA Tip-Off 2017 will continue on Friday, Oct. 20, when ESPN's doubleheader opens with Cleveland visiting the Milwaukee Bucks (7 p.m. ET) and concludes with the New Orleans Pelicans hosting the Warriors (9:30 p.m. ET).