Damian Lillard wins PBWA's 2016-17 Magic Johnson Award
Official statement from PBWA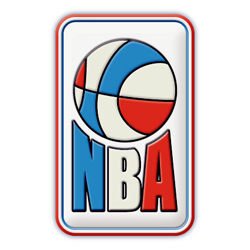 Damian Lillard of the Portland Trail Blazers has won the 2016-17 Magic Johnson Award, which honors the player who best combines excellence on the basketball court with cooperation and dignity in dealing with the media and the public, the Professional Basketball Writers Association announced today.
Lillard helped the Trail Blazers compile a 41-41 record and earn a Western Conference playoff berth.
He finished the regular season ranked sixth in the NBA scoring, averaging 27.0 points per game. The point guard also averaged 4.9 rebounds and 5.9 assists per game.
Off the court, Lillard fostered an atmosphere of mutual respect with the media.
DeMar DeRozan of the Toronto Raptors, Paul George of the Indiana Pacers, Draymond Green of the Golden State Warriors and Paul Millsap of the Atlanta Hawks also were finalists for the award.
Members of the Professional Basketball Writers Association selected the winner through a vote.
The PBWA created the Magic Johnson Award in 2001. The association's members continue to regard Earvin "Magic" Johnson of the Los Angeles Lakers as the ideal model for the award.
The PBWA is composed of over 200 writers and editors who cover the NBA on a regular basis for newspapers, online outlets and magazines.
Magic Johnson Award winners
2000-01 Ray Allen, Milwaukee Bucks
2001-02 Elton Brand, L.A. Clippers
2002-03 Jalen Rose, Chicago Bulls
2003-04 Jermaine O'Neal, Indiana Pacers
2004-05 Antawn Jamison, Washington Wizards
2005-06 Grant Hill, Orlando Magic
2006-07 Shane Battier, Houston Rockets
2007-08 Derek Fisher, Los Angeles Lakers
2008-09 Brandon Roy, Portland Trail Blazers
2009-10 Chris Bosh, Toronto Raptors
2010-11 Kevin Durant, Oklahoma City Thunder
2011-12 Steve Nash, Phoenix Suns
2012-13 Shane Battier, Miami Heat
2013-14 Dirk Nowitzki, Dallas Mavericks
2014-15 Pau Gasol, Chicago Bulls
2015-16 Stephen Curry, Golden State Warriors
2016-17 Damian Lillard, Portland Trail Blazers