Sports Betting Finally Takes The Day
After 26 years of fighting to make sports betting legal amidst resistance from sports leagues in the USA, the US Supreme Court at last handed the gambling industry a major victory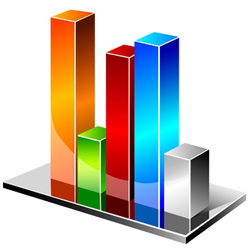 After 26 years of fighting to make sports betting legal amidst resistance from sports leagues in the USA, the US Supreme Court at last handed the gambling industry a major victory. On 14th May 2018, the justice system overturned the Professional and Amateur Sports Protection Act (PASPA) which prohibited gambling almost all over the country.
Upon receiving this ruling, jubilations from sports betting companies and their supporters were immerse, thus resulting in significant deals with sports media companies.
According to data collected by NJGames.org, sports data companies have already started to make profits.
One such company, STATS, signed five deals with different sports media companies worth $70 million in order to sell them advanced data metrics for an enriched viewing experience.
Meanwhile, SportRadar, which serves sportsbook operators, sells up-to-date data to casinos for definite betting lines.
Besides sports companies and sports operators, the general public and the government are also bound to benefit from this new legislation. Sports betting is expected to provide a joint total of 216,671 direct and indirect jobs, $8.4 billion impact on taxes, and a massive contribution of $22.4 billion to the US GDP.
Although only seven states have so far legalized gambling, the number is bound to increase with time as states get more acquainted with the legal sports betting and pass more bills.
This is expected to have a positive influence on the economy. In fact, it's estimated that e-sports fans will bet around $23.5 billion by 2020.
However, much as many people are thrilled with this new law, the sports leagues still have an issue with it since they fear that legal sports betting will erode the integrity of the games.
Hence, the NBA and MBA have gone ahead to implement an integrity fee of 1% on amounts wagered as a way of keeping an eye on this betting business. But the gaming associations are fighting it arguing that it will deep much into their profits.
Only time will tell whether or not the sports betting industry will once again triumph over the sports leagues.
For more details on how sports betting finally got to be legalized in the USA and its impact on different stakeholders, check out the following infographic!
URL:
https://njgames.org/future-of-sports-betting-infographic/