ACB plans a new format for Liga Endesa
The new format is with 18 teams but with 12 that will advance to the playoffs. The three EuroLeague teams are not in favor of an ACB season with 18 teams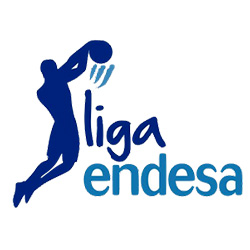 ACB clubs, without the consensus of the three EuroLeague teams Baskonia, Real Madrid and Barcelona, plan to present a new competition format in the upcoming General Assembly scheduled for September 18,
as reported by AS.
The idea is to start with the new format from 2019-2020 or from 2020-2021 at the latest.
In the new competition format, the ACB teams will remain 18.
The last team will be relegated in Leb Gold while the second to last and the third to last will play playouts to remain in the top division.
12 teams out of 18 will make the playoffs. The first four in the standings will start the playoffs from the quarterfinals while the teams from the 5th position to the 12th position will start from the eight finals with a knockout round to advance to the quarterfinals.
How to convince the three EuroLeague teams that are pushing to cut the games and want the ACB to reduce the teams from 18 to 16 with the ultimate goal to have only 14 teams in the top Spanish competition?
With fewer games. With the new format the two teams promoted from Leb Gold to ACB and the last two classified in the previous season will not play on the courts of the top 4 from last season but only at home against them. So with four games less.
Plus the proposal would love to have the playoffs quarterfinals and semifinals at the best of three games. Now the semifinals are at the best of five games.
Valencia and Unicaja Malaga are agains this proposal because they want to keep the semifinals at the best of five.
The proposal needs 14 votes to be approved.