ACB
19/06/2018, 23.05
Video
Luka Doncic says goodbye to Real Madrid with a "ridiculous" and clutch 3-pointer
Doncic will leave to New York on Thursday to attend the NBA Draft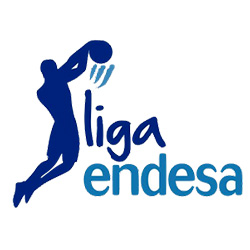 Luka Doncic said goodbye to Real Madrid with a ridiculous and clutch three-pointer in the final minutes of Game 4 of ACB Finals against Baskonia.
The Slovenian will travel to New York on Thursday to attend the NBA draft and being the only European in the Green Room.
Doncic ended his Real Madrid and ACB career with 8 points, 8 rebounds, 2 assists, 2 steals in 96-85 win in Vitoria against Baskonia.
Canasta de videojuego de @luka7doncic que puede valer un título. Increíble. #PlayoffLigaEndesa pic.twitter.com/hqnKb1tBtn

— Basket en Movistar+ (@MovistarBasket) 19 giugno 2018