Other leagues
11/08/2017, 10.15
Official
Michael Carrera inks in Australia with Cairns Taipans
The player inks in NBL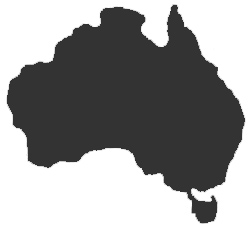 The Cairns Taipans have added fuel to their roster fire, completing their #NBL18 line-up with dynamic Venezuelan forward Michael Carrera.
Carrera comes to Cairns on the back of playing in Venezuela's first division national Liga Profesional de Baloncesto (LPB) in the best-of-seven Grand Finals last month.
With Marinos de Anzoategui – the most successful team in LPB history – he averaged 14.7 points (shooting 56 per cent from the field) 5.8 rebounds and 2.2 assists.
With a reputation for his fiercely competitive nature, the versatile American- Venezuelan forward stands at 6'5", 97kg and boasts an incredible 7'1" wingspan.
"I think he'll bring a fantastic competitive spirit and a high-level of physicality to us this year. He's an attacking, aggressive player that has got the length to defend multiple positions," said Taipans Head Coach Aaron Fearne.
"He's also very determined, but like any young player – he's got things to improve on physically and mentally. We'll help him become a better pro and keep moving forward."
The 24-year old graduated from the University of South Carolina last year, where he averaged career highs in every major statically category in his final season.
Carrera led the Gamecocks in scoring (14.5 points) rebounding (7.7) and total blocks (33) and as a free agent, signed with the Miami Heat for the 2016 NBA Summer League, where he was first scouted by Coach Fearne.
"I watched him play in Orlando with Miami last year when I first enquired about him. But, it was his first year out of college and he had a really good opportunity to take in Russia," explained Fearne.
"Since then I've tracked him and how he's played. He had a decent year playing a pretty good level of basketball in the VTB League, and by circumstance, Cam Gliddon went and played with him on that team."
Playing alongside Gliddon earlier this year with Avtodor Saratov, Carrera played 17 games averaging 7.1 points and 4.6 rebounds over 20 minutes.
He also played 16 games in the Basketball Champions League, averaging 4.3 points and 3.8 rebounds a game.