Other leagues
27/07/2017, 18.50
Official
Isaac Humphries signs with Sydney Kings
The deal is official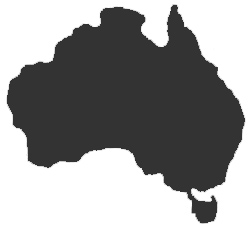 The Sydney Kings have announced that Australian centre Isaac Humphries has signed with the club for the 2017/2018 National Basketball League season.
Born in Caringbah in the Sutherland Shire, Humphries was a highly decorated junior in Australia before pursuing his dream in the US, where he spent two seasons under the tutelage of famed coach John Calipari at the University of Kentucky.
Playing in a team stacked with NBA-level talent including recent 2017 NBA lottery draft picks De'Aaron Fox, Malik Monk and Bam Adebayo, the 213cm (7'0″) and 116kg (255lb) 19 year old big man shot 51% from the field and stood out in the biggest game for Kentucky at this year's NCAA Tournament.
In his final college game Humphries came off the bench to score 12 points and grab five rebounds as the Wildcats fell agonisingly short of reaching the NCAA Final Four, losing in the South Regional Final to the eventual national champion University of North Carolina.
Isaac turned professional after his appearance in the NCAA Tournament and worked out for several NBA teams before deciding to head back to Australia and join his hometown Kings.
He emerged as a future star of Australian basketball in the 2014 FIBA Under-17 World Championships held in Dubai, averaging 18.9 points, 11.6 rebounds and 3.3 blocks per game during the tournament and leading Australia to a silver medal.
Possessing great size and a rapidly expanding offensive skill-set, Humphries' addition is key for Sydney as they revamp their front court.
Kings Head Coach Andrew Gaze is excited about the acquisition of Humphries and looks forward to working with the young big man to help him reach his ceiling – which he believes can be high.
"We are really pleased Isaac has made the decision to join us. We want to assist him become the best player he can be and reach great heights, and in turn we believe he can help us in reaching our ultimate goals here in Sydney. He's a Sydney guy and it's a great story to have him come back to his home town and play professionally", Gaze remarked.
The additional benefit of adding the seven-footer is that it provides the Kings with tremendous flexibility in choosing their second import, with Sydney Kings Managing Director Jeff Van Groningen determined to recruit the best player available for the 2017/2018 roster.
Van Groningen, who made two trips to the United States to observe Humphries first-hand during the NCAA season, will reveal import plans as they develop further in coming weeks.
Humphries will join his new teammates for preseason training in the near-term, having recently returned from NBA work-outs and other international commitments.
The Kings will officially tip-off the 2017/2018 preseason with a game on Thursday 10 August against the University of Oklahoma at Penrith Basketball Stadium.