Other leagues
10/11/2016, 12.00
Official
New Zealand Breakers announce David Stockton
The point guard inks in NBL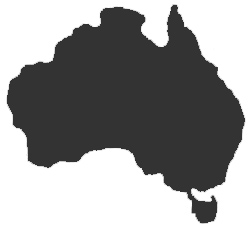 The SKYCITY Breakers confirmed today the signing of American point guard David Stockton, as a replacement player for the injured Ben Woodside.
The contract with the 24 year old American was literally only signed in the early hours of this morning New Zealand time, meaning that while he is on a plane bound for New Zealand today (arriving Friday morning), it is unlikely he will suit up on Friday night at Vector Arena for the game against Cairns.
SKYCITY Breakers General Manager Dillon Boucher spoke of his delight in securing a player the quality of Stockton.
"This was never going to be a decision we were going to rush into, all the more so when we had to wade through the players we had available to us when Ben went down with the injury. Such is the strong reputation of the SKYCITY Breakers with clubs, players and agents around the world, let's just say we weren't short of options in the past few days. But David is someone we have spoken to before, he was on our radar in the off-season before he decided to head to Europe and we are delighted that he has committed to us now.
"His reputation as a player is very similar to Ben, he reads a game superbly, is a great passer of the ball and can shoot the ball when he needs to. He will be that floor general that we need and given time we believe we have the right player to continue to direct this team as Ben was doing so well before his injury."
Stockton is the son of NBA Hall of Famer John Stockton so has great pedigree to call on, not that Boucher was too caught up in that hype.
"His family history is fantastic and I guess everywhere he goes he is going to be 'the son of'. But for us he is David Stockton, we have signed him for the qualities he brings as a player, for what he can do for us this season. But we are excited, he is an NBA level player, we can't wait to see him in a Breakers uniform."
Stockton grew up and played his High School and College basketball in Washington. In his junior season at Gonzaga, Stockton appeared in all 35 games with his lone start coming against Lewis-Clark State College. He scored a season-high 13 points against the Warriors to best his 12-point performance opening-night against Southern Utah. He averaged 3.7 points, 1.7 rebounds, 3.4 assists and 1.5 steals in 18.7 minutes per game.
In his senior season, Stockton was named to the 2014 WCC All-Tournament Team after helping Gonzaga win the tournament. In 36 games (all starts), he averaged 7.4 points, 2.4 rebounds, 4.2 assists and 1.5 steals in 27.8 minutes per game.
Undrafted in 2014, Stockton has had short term stints in the NBA with the Sacramento Kings and Washington Wizards. He has featured in the NBA D League, including a D League record 22 assists for Reno against the Texas Legends in 2015.
Released by his club in Croatia, Stockton was quick to pursue a chance to test his skills in the NBL and to help the Breakers push for another run at a Championship in what is already proving to be one of the toughest and closest seasons in recent history.
Regardless of whether he suits up on Friday night, the 5'11" point guard will be at Vector Arena and will be introduced to fans on the night, with fans encouraged to come along and support the team against the Taipans and welcome in the newest addition to the Breakers family, while also showing their support for the team and the injured Woodside.
Meanwhile the Breakers have confirmed that Ben Woodside will stay in New Zealand to rehab his plantar fascia injury, working with the medical team here and continuing to do what he can on and off the court with the playing roster to continue their three-game winning streak on Friday night against Cairns at Vector Arena.