Other leagues
09/11/2016, 14.37
Official
Melbourne United release Cedric Jackson
Jackson leaves the NBL Team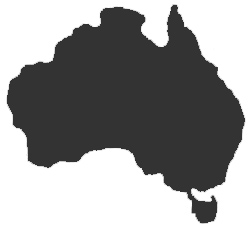 Melbourne United Basketball Club has today announced the release of point guard Cedric Jackson from his contract, effective immediately.
Cedric has a lot of equity in the league, with a strong resume of three NBL Championships, two Grand Final Most Valuable Player awards and the league's Most Valuable Player award in 2013.
Jackson has had an interrupted pre-season. Coupled with the unfortunate injuries that we've recently experienced as a team, Melbourne United has made a strategic change within the playing roster.
The Club hopes to announce the replacement player in the coming days.
Melbourne United CEO, Vince Crivelli said "It was a very difficult decision for the Club to make, and it is based on giving us the best chance of winning as many games as we possibly can this season.
"We thank Cedric for his contribution to the Club. Cedric is a great young man and we wish him the best in his further endeavours.
"With this change, the Club has every confidence in our playing roster and coaching staff, and we look forward to the exciting challenge of playing Sydney Kings at Hisense Arena this Saturday" said Crivelli.