Other leagues
22/10/2016, 09.03
Official
Sydney Kings sign Steve Blake
The guard lands in Australia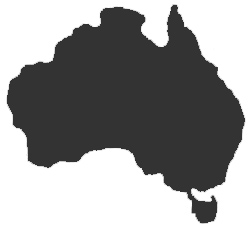 The Sydney Kings are pleased to announce that guard Steve Blake has agreed to join the club for the remainder of the 2016/17 National Basketball League season.
An accomplished NBA veteran, Blake becomes the most experienced NBA player ever to play in the NBL after an excellent career comprising 870 regular season and 53 playoff games for nine NBA teams, including the Los Angeles Lakers, Portland Trail Blazers, Washington Wizards and the Golden State Warriors.
The 38th pick of the 2003 NBA draft, Blake averaged 6.5 points and 4.0 assists over his 870 games in the regular season and 4.6 points and 2.5 assists per game in the NBA playoffs.
His 2015/2016 NBA campaign with the Detroit Pistons saw him take the floor for 58 regular season and four playoff games alongside Australian Boomers' big man Aron Baynes, averaging 4.4 points and 3.4 assists per game in the regular season.
Over the course of his NBA career Blake played with some of the greatest players to ever set foot on an NBA floor including LA Lakers superstar Kobe Bryant, reigning NBA MVP Stephen Curry, NBA Hall of Famer Allen Iverson, Carmelo Anthony, Draymond Green, LaMarcus Aldridge and Pau Gasol. He also played alongside Australian Andrew Bogut during his time at both Milwaukee and Golden State.
His professional career was preceded by a standout period in college for the University of Maryland where he led his team to two Final Four appearances and an NCAA championship in 2002. Starting every game during a tremendous four year stint, he became the first player in Atlantic Coast Conference history to compile 1,000 points, 800 assists, 400 rebounds and 200 steals over the course of his college career.
Such was his impact on the Maryland program, Blake's uniform number was retired by Maryland in 2003.
Standing 191cm (6'3") and weighing 78kg (172lb), the 36-year old is regarded as an outstanding perimeter shooter with great vision and passing ability. A workout warrior who always keeps himself in great shape, he will form a powerful three-guard rotation for the Kings with reigning league Most Valuable Player Kevin Lisch and rising star Jason Cadee.
Sydney Kings Managing Director Jeff Van Groningen is excited to add a player of Steve's vast NBA experience, great intelligence and unquestioned work ethic. "We welcome Steve Blake to the Sydney Kings organisation and we know he's excited as we are about him being in a Kings uniform," Mr Van Groningen said. "We have a solid group developing here and Steve expressed a desire to assist the Kings in reaching our potential this season. This league is full of talent and we think Steve's signing will complement us very well."
Blake is looking forward to his first trip to Australia and suiting up for the Kings.
"I am very excited to be joining the Sydney Kings. They are a great organisation that I have heard nothing but great things about," he said.
"The same applies for the city of Sydney and Australia overall."
"So I couldn't pass up the opportunity to experience a part of the world i have never been to. I can't wait to meet my teammates and coaches and get started."
Steve is expected to arrive in Sydney this week and will suit up for the Kings at Qudos Bank Arena next Sunday afternoon in team's Round Four clash against the Brisbane Bullets.

STEVE BLAKE BIO
Born: 26 February, 1980
Birthplace: Hollywood, Florida
Age: 36
Height: 191cm (6'3")
Weight: 78kg (172lb)
Position: Point Guard

CAREER HISTORY
1999-2003 University of Maryland
2003-2005 Washington Wizards
2006-2007 Milwaukee Bucks
2007 Denver Nuggets
2007-2010 Portland Trail Blazers
2010 Los Angeles Clippers
2010-2014 Los Angeles Lakers
2014 Golden State Warriors
2014-2015 Portland Trail Blazers
2015-2016 Detroit Pistons

CAREER HIGHLIGHTS
2000 ACC All-Freshman Team
2001 Honourable Mention All-ACC
2002 NCAA Champion
2002 Third Team All-ACC
2002 Honourable Mention All-American
2003 First Team All-ACC