Other leagues
07/10/2016, 11.25
Official
Sydney Kings land former NBA champion Josh Powell
The American inks with the Australian team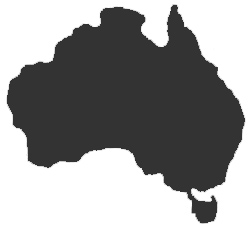 The Sydney Kings are proud to announce that experienced power forward/centre Josh Powell has agreed to join the club for the 2016/17 National Basketball League season.
Josh won two NBA championships with the Los Angeles Lakers in the 2008/09 and 2009/10 seasons and will fill the third import spot available to the team. He is expected to arrive in Australia in time for Sydney's game next Thursday night in Wollongong against the Illawarra Hawks.
Standing 206cm (6'9") and weighing 109kg (240lb), 33-year old Powell has had an excellent career after playing two years in college in the United States with NCAA powerhouse North Carolina State.
Going undrafted by the NBA in 2003 after leaving NC State at the conclusion of his sophomore year, Powell began his professional journey in Russia and Italy, averaging 15.9 points and 11.9 rebounds per game for JuveCaserta Basket in the 2004/05 European season.
Those numbers brought him attention from the NBA, and the Dallas Mavericks signed him at the beginning of the 2005/2006 NBA season.
While he would play just one year with Dallas, he remained in the world's best competition for some eight seasons, playing a total of 316 regular season games and 46 playoff games for seven teams, including the Indiana Pacers, Golden State Warriors, Los Angeles Clippers and the Atlanta Hawks.
But it was with the famed LA Lakers where he really made his mark.
Josh played 150 games with the NBA team that also wears the purple and gold of the Sydney Kings, playing quality minutes when starting centre Andrew Bynum was injured and providing excellent frontcourt depth for the Lakers as they achieved back to back titles led by the legendary Kobe Bryant and Head Coach Phil Jackson.
At the end of his first NBA stint, Josh played in the powerful Euroleague competition for Greek club Olympiacos and helped his team to a Euroleague title in the 2012/13 campaign.
Incredibly, he returned to the NBA for the 2014/2015 season, serving as an assistant coach for the Houston Rockets.
He has also played in Puerto Rico, Argentina and the Philippines, with his most recent club Luoyang Zhonghe in the Chinese Basketball Association, where he played 24 games in the 2015/2016 season, averaging 25.9 points and 17.8 rebounds per game while shooting 59% from the field.