Other leagues
02/08/2016, 09.34
Official
Jameel McKay inks with Perth Wildcats
The big man will start his pro career in NBL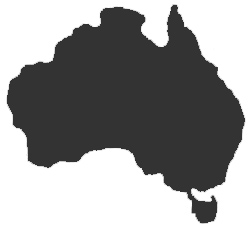 The Perth Wildcats have signed athletic American centre Jameel McKay as their third and final import player for the 2016/17 season.
He is the fourth new face to be added to the Wildcats championship-winning roster.
At 206cm and 96kg, McKay won't be the biggest centre in the league, but he makes up for it with an unbelievable wingspan of 222cm and a standing reach of 279cm.
The 23-year-old is thrilled to be coming to Perth.
"I always like to play with the best, and Perth's history speaks for itself. I'm very grateful," said McKay.
"I'm a versatile player. I can guard different positions and do a lot of different things on the court. I'm just one of those fill-up-the-stat-sheet type guys.
"I'm a do-it-all kind of a player."
McKay played college basketball at Iowa State, averaging 11.2 points, 9.1 rebounds and 1.8 blocks per game.
In his senior year, he took the Cyclones to the "Sweet 16" round of the NCAA Tournament.
He was also named Big 12 Defensive Player of the Year in 2015 when he rejected an impressive average of 2.4 blocks per outing.
More recently, he represented the New Orleans Pelicans at the NBA Summer League in Las Vegas, averaging 7.3 points, 6.3 rebounds and 1.3 blocks in just 15 minutes of court time.