Melbourne United sign DJ Kennedy
Kennedy inks in NBL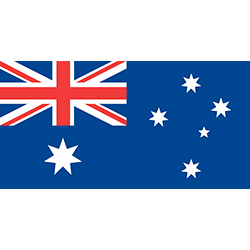 After an extensive and tireless search across the globe, Melbourne United has finalised its roster for the upcoming NBL season having officially signed 28-year-old American D.J Kennedy with their third and final import spot.
The 6'6" shooting guard/forward will bring plenty of excitement to the hardwood and United coach Dean Vickerman talked about the search and eventual decision to sign Kennedy.
"He was certainly on our list last year when we were looking and ended up with Casey Prather – we watched some games of Casey in Germany and D.J was in that same league," Vickerman said.
"He's been a high-level European guy since he came out of college and a guy that we thought has all the tools to fit the job description.
"We looked at a lot of different guys and we took our time after NBA Summer League just to see what shaped out and from our research last year of D.J we got the opportunity and Josh Boone knows him well and that was a character check for us that he ticked the boxes there."
Having both spent time in New York over their respective careers, the Boone and Kennedy connection is a strong one and they have competed against each other in the TBT Tournament too.
Kennedy played four years of college basketball at St. John's University in New York, where he averaged 11.7 points, 6.1 rebounds and 2.4 assists per game from 2007-2011.
In April 2012, Kennedy signed with the Cleveland Cavaliers for the remainder of the 2011-12 NBA season and suited up in two games. His NBA Summer League experience includes stints with Cleveland, Miami, Minnesota, Houston and he also played pre-season basketball with the Denver Nuggets in 2016.
In 2013, Kennedy led the Rio Grande Valley Vipers to the NBA D-League Championship and was also named a D-League All-Star with season averages of 16.6 points, 7.7 rebounds and 5.1 rebounds.
Kennedy last played for Pınar Karşıyaka in the 2017/18 Turkish Basketball Super League season and averaged 15.7 points, 6.5 rebounds and 5.1 assists per game as he showcased his unique mix of scoring and passing with his aggressive drives to the hoop.
Kennedy's new head coach is excited about the versatility that he will bring to Melbourne.
"We believe he has the ability to play anywhere from the four position down to the two and even carry the ball at different times," Vickerman said.
"We were looking for a bit of a Swiss Army knife and we think he has ball-handling ability. He's been a high-level passer everywhere he's played, and I've always been a believer in imports coming in to make others better and I think he's capable of doing that."
Kennedy has proven that his game stands up in the big moments and his defensive intensity and ability to guard multiple positions should see him fit into Melbourne's squad seamlessly.
"D.J comes to us after winning a Defensive Player of the Year award in Europe, so we believe he can be a high-level defender and hopefully continue to allow us to be one of the top teams defensively," Vickerman said.
"He's a Pittsburgh kid who grew up in St Johns and we believe there's going to be a bit of East Coast toughness about him. He's strong but one of his great strengths is his ability to rebound and push the pace and certainly give us some transition basketball.
"He's got a lot of dimensions to him; offensively he has the ability to post up but also to penetrate and find other people and make great decisions."
With Kennedy joining the squad, Melbourne's roster is officially complete and there's plenty to look forward to for United fans.
The new guys, led by Kennedy, Mitch McCarron, Alex Pledger and Dan Trist, join the Championship-winning core of Chris Goulding, Casper Ware and Josh Boone.
It's a squad that will deliver highlight-reel plays on the regular and there's no doubt that this is going to be an unmissable season of Melbourne basketball.
So how does Vickerman see his current squad compared to the 2018 Championship squad?
"Talent-wise our challenge was to try to get better than last year and time will tell whether we have achieved that goal," he said.
"We believe we're a little bit different to last year and hopefully that means we can be a little bit better."
With the regular season just over a month away, now is the time to join as a United member to ensure access to all home games at Melbourne Arena.