Melo Trimble signs with Cairns Taipans
He'll play in Australia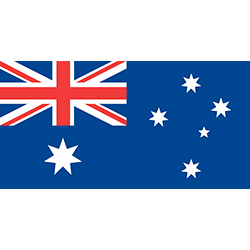 The Cairns Taipans have signed import guard Melo Trimble, the 10th player on their 2018-19 roster.
Trimble joins the Taipans following an impressive campaign in the G-League, and was recently scouted by Head Coach Mike Kelly at the 2018 NBA Summer League.
"I went over there with a blueprint of the type of player that I liked, and Melo was one that I definitely wanted to look at. I followed him during his college career and he just had a great year in the G-League," explained Kelly.
"I also really liked what I saw when I watched him play in Vegas, and I knew we were up against other teams to get him. But, we got to meet him and his agent and I'm really happy this has become a reality for our club."
Trimble was signed by the Minnesota Timberwolves last year, before he became an affiliate player for their G-League side, the Iowa Wolves. In the 2017-18 season, he played 48 games and averaged 16.1 points, 5.4 assists and 3.5 rebounds.
"Melo fits the bill from a basketball point of view. He shoots the ball really well, he's tough, he plays hard and he's fast enough to guard the excellent point guards that we have in the league. He's also strong enough to run through screens or switch if he has to," said Kelly.
Originally from Maryland, Trimble was an exciting college prospect and was rated as a five-star recruit by ESPN. Despite fielding a number of offers, Trimble chose to sign with his "dream" school, the University of Maryland. Across his three seasons, Trible averaged 15.9 points, 3.9 assists and 3.7 rebounds in 104 games.
In 2015-16, Trimble averaged 14.8 points, 4.9 assists and 3.6 rebounds while leading the Terrapins to a Sweet Sixteen appearance, and was named to the Second-Team All-Big Ten.