Brisbane Bullets sign Japanese guard Makoto Hiejima
He's the first Japanese player in the history of NBL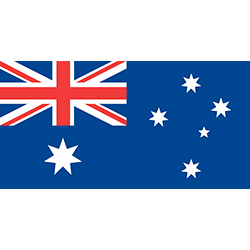 On June 29 Andrej Lemanis' Australian Boomers lost their first game in 2 years, a 1-point loss to Japan. Lemanis didn't know it at the time but one of the architects of that defeat would soon be joining him as part of the reshaped Brisbane Bullets roster for #NBL19.
Makoto Hiejima, the starting shooting guard for Japan and the reigning MVP of Japan's B League national competition, reached out to Lemanis through former Townsville Crocs coach Shawn Dennis, now coaching in Japan. Hiejima wanted to challenge himself and his game, and he wanted to do it with Lemanis in Brisbane.
In a landmark signing for the club, the 27-year-old Hiejima will join Brisbane under the NBL's Asian Player rule and be classified as a local player on the Bullet's roster. Makoto has spent five years with the Afshin Sea Horses in the B League, leading them to the regular season title in 2017-18 before bowing out in the semi-finals.
At 6"3, the shooting guard has played in the Japanese National team since 2013 and is averaging 16pts 4 rebounds 4 assists in 27 minutes per game in the FIBA Asian Qualifying series.
Lemanis was impressed with Hiejima's commitment in making the move to the NBL in order to improve his game.
"What he is doing is courageous - moving over 6000km to Australia, the change of culture, testing yourself in a new environment with the added challenge of the language barrier – I have a lot of respect for what he is doing and why he is doing it."
"With the Boomers, Makoto was a player that we really focused on in our team scout and knew we had to guard. I'm excited about what he will bring to the Bullets. He gives us great depth in the guard positions, the opportunity to run different line ups and keep pressure on the whole game. With the condensed nature of our season and the potential disruption from injuries having that depth is important."
Hiejima arrives in Brisbane prior to the commencement of pre-season training early August.
Hiejima's signing leaves one remaining roster position for the Bullets, which will be filled with an import small forward.
With both Lemanis and CJ Bruton attending Summer League to see potential player's in action first hand that search is well under way, although the club is not going to rush the process.
"We are comfortable to take our time to get the right player" said Lemanis. "If we need to wait to bring the right player in then we are OK with that – it is a key decision in the final make up of our roster so we will make sure we look at all our options."