Terrico White signs with Perth Wildcats
The move is official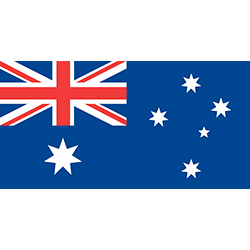 The Perth Wildcats have completed their 2018/19 roster, signing exciting American wing, Terrico White.
White is a dynamic combo-guard with the ability to knock down shots from long range or finish in spectacular style off the dribble.
A tough, aggressive player with the body strength to match, White stands at 196cm and weighs in at 98kg.
The former NBA Draft pick, who has most recently been playing in South Korea, is excited to be bringing his talents down under.
"I'm feeling good, really looking forward to heading to Perth to join my new teammates," he said.
"I'm all about winning, so to come to a place with a history of success really excites me.
"The fans can expect an all-around player, offensively I can play one, two or three, defensively I can guard one through four. I can really jump, so there should be a whole lot of highlights this year"
Wildcats coach Trevor Gleeson believes the 28-year-old is the perfect player to complete his roster.
"The biggest thing for us is he's a legitimate threat from the three-point line, and he knows how to play. He ticks a lot of the boxes where we probably fell down last season," said Gleeson.
"He's also very good in the pick and roll, and with his movement off the ball. Those assets are hard to guard, and with he and Bryce working in tandem together on the perimeter, there's going to be exciting times ahead.
"When doing our research on Terrico, the number one attribute describing him was his toughness. He's a cut above the rest of the guys we were looking at. He's going to fit in really well."
Terrico White was born and raised in Memphis, Tennessee, before playing two years of college hoops at the University of Mississippi – averaging 15.1 points per game in his sophomore season with Ole Miss.
He was drafted by the Detroit Pistons with the 36th overall selection in the 2010 NBA Draft, but a pre-season foot injury ended his rookie NBA season. He subsequently signed with G-League team the Idaho Stampede the following season.
In 2012 White played his first international season in Serbia in the highly competitive Adriatic League and the following year he spent time in both Turkey and Israel before heading to Russia for 2014/15
The NBA came calling again in 2015 when he was signed by Phoenix, before playing with the Suns' affiliated G-League team, the Bakersfield Jam.
He then returned to Israel before signing with the Seoul SK Knights in South Korea where he led the team to the 2017/18 championship.
He was named Grand Final MVP after averaging 25.0 points, 7.5 assists and 5.3 rebounds throughout the series' six games.
Terrico White is currently competing in The Basketball Tournament in the United States. He will arrive in Perth in approximately one month.