Armani Moore inks with New Zealand Breakers
Moore moves to NBL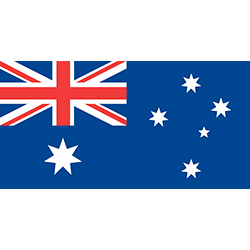 We're one step closer to finalising our 2018/19 roster signing our first import, 24-year-old Armani Moore, on a one-year contract.
Originally from Swainsboro, Georgia, the small forward brings a versatile skill-set to the team, one that Head Coach Kevin Braswell believes will have a significant impact on the style of play for the coming season.
"We want to play at a faster pace, he will help a lot with this because he's a very good rebounder for his size, and can start our fast breaks well," says Braswell.
"He is also very crafty on offence and has many ways that he can fill the stat sheet. He's a great defender too who can guard every position on the floor."
Moore (6'4) is equally excited about joining the SKYCITY Breakers family, saying that he has only heard positive things about the team.
"I have heard a lot of good things about the Breakers, things like it's always a great crowd at the games and people really come out to have fun and support the team which is something I value," says Moore.
Moore played basketball at the University of Tennessee and says that one of his biggest career highlights was playing in the South Eastern Conference tournament, where he was able to experience that 'buzzer beater' moment.
"Playing in the tournament when I was in college and 'sealing the deal' with a huge three-pointer at the end of the game to help us advance to the next round was it for me."
Braswell has been monitoring Moore's overseas success, watching him most recently play in Europe.
"He's just finished up playing in Germany where his team were knocked out of the playoffs by Alba Berlin in the decider of a five-game series, so he'll be in good shape to take to the court this October."
When Moore was asked about what he can bring to the team, he said that it was his vigour that would set him aside.
"I would say being able to bring heaps of energy to the court, as well as being a team player in every aspect. I'm a competitor. I rebound and play very aggressive defence as well as knocking down open three-pointers."
With a huge emphasis on building a team that will have great chemistry on and off the court, Braswell is delighted to have Moore join the Breakers family.
"We chose Armani for many reasons, we can see he will fit well with the team and we believe he will play exceptionally well in the ANBL."
There are now only two import spots left to fill.