Bryce Cotton signs a three-year deal with Perth Wildcats
Cotton returns to Australia after his experience in Italy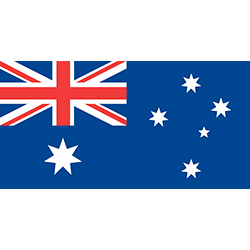 In one of the biggest announcements in club history, the Perth Wildcats have re-signed 2018 NBL MVP Bryce Cotton for the next three seasons.
The new contract will see the 2017 NBL Champion and Grand Final MVP remain in Perth until the conclusion of the 2020/21 NBL season, giving him the opportunity to build a Wildcats legacy on the scale of club greats including Ricky Grace, James Crawford and Shawn Redhage.
Cotton, who has recently finished his season with Italian team Basket Brescia Leonessa, said he is thrilled to make a long-term commitment to the club he won his first professional championship with.
"I feel like this was a great move for me; it wasn't really a hard decision.
"I love playing for Perth. It's a great organisation.
"To have some stability and to know where I'll be for these next few years, it's a lot of peace of mind that I get to have.
"I'm really looking forward to seeing how we can piece these new parts together."
Wildcats head coach Trevor Gleeson said the signing gives the team a strong foundation for the season to come.
"It's pretty big to have the MVP back for, not only this year, but the next three years.
"He's a quality player and a quality person.
"I'm really excited to get this group on the floor. We're going to be younger, we're going to be quicker; I'm looking forward to it."
In Bryce Cotton's first 46 games for the Wildcats, he has become an NBL Champion (2017), a Grand Final MVP (2017) and the NBL's Most Valuable Player (2018). He recently added the Gordon Ellis Medal as Perth Wildcats MVP to his growing collection of accolades.
Since joining the club, Cotton has averaged 21.0 points per game and connected on 135 three-pointers at over 40 per cent.
He has tallied over 30 points in three out of seven Finals games to date, including his record-breaking 45-point effort in the 2017 Grand Final.
The 25-year-old also averages 3.2 rebounds and 3.1 assists per game.
Bryce Cotton is set to arrive in Perth in August.
He joins Nick Kay, Mitch Norton, Tom Jervis, Damian Martin, Angus Brandt, Jesse Wagstaff, Clint Steindl and Rhys Vague as players signed to the Perth Wildcats 2018/19 playing roster.