Majok Majok inks with New Zealand Breakers
The deal is official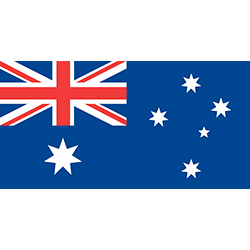 The New Zealand Breakers have revealed their latest move in free agency, confirming the signing of Majok Majok, luring the big man away from Championship winning Melbourne United.
Standing 6'9" (206cm) and quick on his feet, Majok will make an immediate impact with his agility, speed and work in the paint as the Breakers continue to recruit a roster ready to play an up-tempo and exciting style of basketball.
Head Coach Kevin Braswell is excited to recruit a player who will bring energy and an insatiable desire to get on the boards.
"Majok is exactly the player we are after, he plays up tempo, crashes the boards at both ends and is an excitement machine above the rim, this should say plenty to Breaker Nation about how we intend to go about things this season, I know the fans are going to love his passion and athleticism.
"I am excited about Majok and what he will bring to us as a club, I have no doubt his best years are in front of him and I am even more pleased that they will be while he is wearing a SKYCITY Breakers singlet."
For his part, the Sudan born Majok is excited to have landed a contract with the four-time championship winning club.
"I have always liked the SKYCITY Breakers programme, when I played for Melbourne every game against them was tough, I really like what they are all about, their culture and winning championships has captured attention all over Australia and New Zealand."
Majok saw his role decrease last season with Melbourne after being a key member of their starting lineup in the years prior.