Brisbane Bullets sign Cameron Bairstow to a two-year deal
Official statement from the team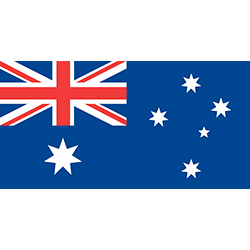 In possibly the second biggest free agent signing this offseason, the Brisbane Bullets have brought back former Chicago Bulls power forward, Cameron Bairstow.
He most recently played for the Bullets in their return season in 2016/17, but was limited to just 13 games following a shoulder injury suffered at the Rio Olympics, and ultimately losing the remainder of that season after his horrific knee injury.
It's been a long road back to health for Bairstow who needed multiple surgeries and all told, nearly 18 months to feel comfortable back on a basketball court.
The Bullets have been monitoring his progress throughout and had the upper hand in re-signing him once he was ready to return.
Bairstow put pen to paper on Thursday on a two-year deal, effectively signalling he's finally healthy.
He will join a roster that has been overhauled with some of the best local talent in the NBL and he may just be the piece that turns this Bullets team into a legitimate contender.
Bairstow is still ramping up his on court work with his eyes firmly set on hitting the ground running once preseason begins, but he's done all the necessary rehab and his knee has healed.
"It's coming along well," Bairstow told NBL Media yesterday in an exclusive interview.
"The last couple months I've really seen the progression with it all and now just getting the final bit of strength and coordination back in it. Besides that it feels normal and I feel confident in it all."
The man they call 'Bair' was put through the paces by more than one team during the free agency process and certainly relished being back on the court in a professional environment, 16 months after his knee reconstruction. Now that he knows where he'll be playing he's looking forward to no longer working out by himself, but being alongside teammates again.
"You definitely miss so many things about it," Bairstow said.
"Not just the basketball side but also just being around a professional environment with other elite athletes with a goal, and definitely that sense of purpose and trying to accomplish something as a group is something that I've missed."
Despite having options, Bairstow chose Brisbane in part because he felt he knew how he'd fit in after seeing who else had already signed on. Having a familiarity with some of those guys, as well as coach Andrej Lemanis helped with his decision.
"I think the opportunity they have with the players they have signed was really good from a playing standpoint, knowing where you fit in," explained Bairstow.
"Not just within the offensive system, but also having played with a lot of those guys, knowing their games and envisioning the role that I would have within that style was definitely something I felt very comfortable with going into the situation, and was probably the biggest factor for me."