Anthony Drmic signs two-year extension with Adelaide 36ers
He signed until 2020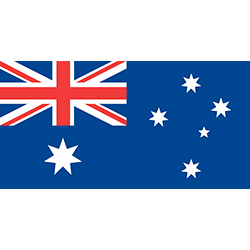 Adelaide 36ers sharpshooter Anthony Drmic has signed a two-year contract extension to stay at the club until at least 2020.
The 198cm shooting guard played the last two seasons at the 36ers, averaging 6.4 points and 3.1 rebounds per game.
He was awarded the NBL Rookie of the Year in his first professional season, after leading all rookies in scoring and rebounding.
Drmic had a strong college career at Boise State University, where he finished as the university's all-time-three-point record holder.
He enjoyed a prominent junior career in Victoria and was a national representative at Under 17 and Under 19 international levels.
Drmic is thrilled to be returning to the Sixers and after the heartbreak of losing the Grand Final Series in game 5, has his eyes firmly set on going one step further this season.
"It's really good to be back. We feel like as a team we've started something and I want to come back and finish that and hopefully get a championship next year. It's really good to be back and happy to be back in Adelaide," he said.
The 26-year-old is looking forward to playing in front of the 36ers Family and re-joining his teammates and coaching staff.
"The fans are probably the best fans in the league. I've obviously got a biased opinion, but I really do believe they're the best fans in the league.
"We've got most of the team coming back, so being with all my teammates and then Joey being one of the best coaches in the NBL is the main reason for returning.
"I feel like Joey gets the best out of me and my game, so it will be really good to come back and be comfortable and hopefully improve on last year," he said.
Coach Joey Wright is pleased to have secured the services of Drmic for the next two seasons.
"We're happy to have him back. He definitely had some options going different places and he chose to come back and try to get a championship.
"He embodies what we do here. He had some injuries last season, so he was on and off the court quite a bit. Who he is, is what we are. He plays hard, he's a great guy, he understands the basketball game really well and he's probably one of our better shooters," he said.
In the offseason, Drmic has excelled playing with the Dandenong Rangers for the 2018 SEABL season, earning himself Player of the Week for Round 3 with 39 points, including seven triples and 11 rebounds.
Drmic's signing extends the Sixers roster to eight, with the swingman joining Daniel Johnson, Mitch Creek, Nathan Sobey, Majok Deng, Adam Doyle, Harry Froling and Jack McVeigh.